King Charles Likely 'Mortified' After Fashion Faux Pas At Mosque: Royal Expert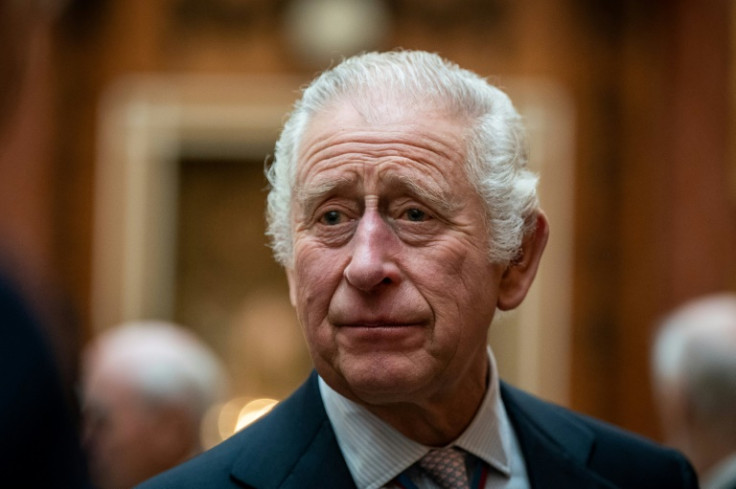 KEY POINTS
King Charles III and Queen Consort Camilla visited the Brick Lane Mosque in east London Wednesday
The King removed his shoes during the visit, revealing a visible hole on his right sock
Royal author Christopher Andersen suggested that the fashion faux pas is "a good thing" for the monarch
King Charles III was probably embarrassed after he suffered a fashion blunder during a recent royal outing, according to a royal expert.
The monarch and his wife, Queen Consort Camilla, visited the historic Brick Lane Mosque in east London Wednesday.
When the 74-year-old King removed his shoes, he was spotted with a visible hole on his right sock, which was immediately captured by a photographer, Fox News Digital reported.
Journalist and royal author Christopher Andersen suggested that King Charles was likely "mortified" by the fashion blunder.
"Charles has always prided himself on his keen sense of style and his impeccably tailored wardrobe of bespoke suits, custom-made shirts and tasteful blazers," the "King: The Life of Charles III" author told Fox News Digital. "By the mid-'90s, Charles was already spending six figures annually on clothes."
Andersen continued, "As for the hole, Charles, ever the champion of sustainability, is not above having things mended. [He] has had favorite suits, tweed jackets and cashmere overcoats resewn and patched up. Even the childhood teddy bear he travels with is still regularly restuffed and stitched back up, a task that for decades was reserved exclusively for the king's beloved nanny, Mabel Anderson."
But Andersen said it was "probably a good thing" for King Charles to be seen with a hole in his sock at a time of financial difficulty for the British people.
The photo of King Charles' fashion faux pas made the rounds on social media following his Wednesday outing. Some users said it made the monarch relatable.
"Just like us!" one person commented on the photo shared on Twitter by reporter Tristin Hopper. Another wrote, "One of us, one of us!"
"All of that public funding and he can't afford socks without holes in them? How relatable. He's just like us - even if he does have a servant to put toothpaste on his toothbrush," a third user joked.
Some jokingly speculated that King Charles may fire the person in charge of his socks after the incident, while a few raised concerns about the monarch's health.
"Oh man. He's going to have to fire his sock inspection guy," one person commented.
"Oooh, [His Majesty's] first royal scandal. And a sartorial one at that," another wrote.
"Is he diabetic? His hands and feet always look swollen. Diabetic socks are very thin and easy to rip. My grandma used to fly through them. Or this is a visual representation of the monarchy?" a different commenter wrote.
King Charles, who automatically succeeded his mother Queen Elizabeth II as British monarch upon her death on Sept. 8, 2022, will be crowned alongside Queen Consort Camilla at Westminster Abbey in London on May 6.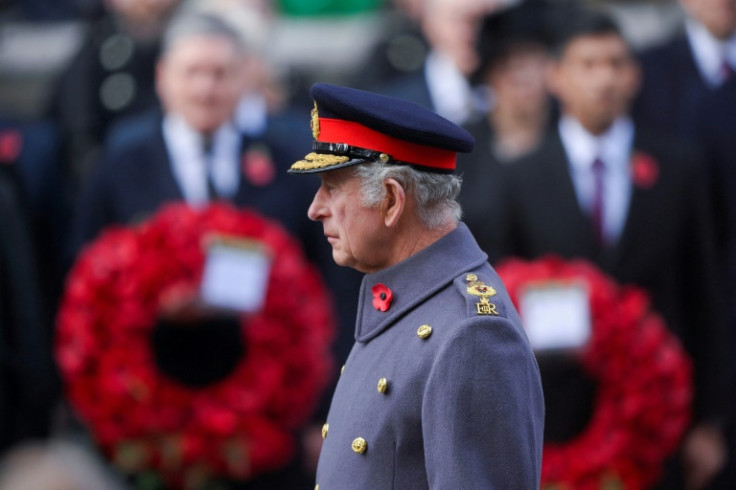 © Copyright IBTimes 2023. All rights reserved.