Kirk Douglas Turns 95: Still Looking Good [PHOTOS]
Kirk Douglas may be turning 95 on Friday, but he is in top shape and more active than ever in his efforts to help the poor and homeless in Los Angeles.
The actor, producer and author was spotted feeding the homeless at a shelter during Thanksgiving and has been known to fund various programs within shelters including, renovations and a women's centesr, the telegraph reported.
He embodies the American Dream because he seized it with the same intensity that animated his characters on-screen. Born in Amsterdam, New York to impoverished immigrant parents, from early days he had a burning desire to perform, and saw acting as his ticket to a better life, said John Farr in his article for the Huffington Post.
Best known for his roles in the Spartacus' and Corral, Douglas kicked off his acting career with a scholarship at the American Academy of Dramatic Arts, while earning his keep working as a janitor and gardener. It was not until 1946 that he debuted in his first film The Strange Love of Martha Ivers, which launched his career.
Despite the success of his acting career, Douglas survived two close-to-death experiences. The first was when he survived a helicopter crash in 1991, which killed two people aboard the flight. Douglas, who was 74 at the time, suffered from cuts and bruises but remained in stable condition.
The Second was when he had a stroke in 1996, which affected his speech and resulted in years of therapy. My stroke was a blessing in disguise. I learned that we take too many things for granted in this world-even speech. We think our thoughts and then we have no difficulty saying it in words, he told Medline Plus Magazine.
When you have a stroke your mind thinks quickly but your speech reacts very slowly. You have to learn how to use your tongue, your lips, your teeth, he explained. I am lucky, although my speech is still impaired, I suffer no paralysis and I didn't die. I have begun to appreciate the gift of life.
After recovering from his stroke Douglas stayed extremely active and is one of the most renowned philanthropists of his time. He was awarded the presidential Medal of Freedom for his service as a Goodwill Ambassador for the State Department, and received an honorary Oscar in 1995, the Huffington Post reported.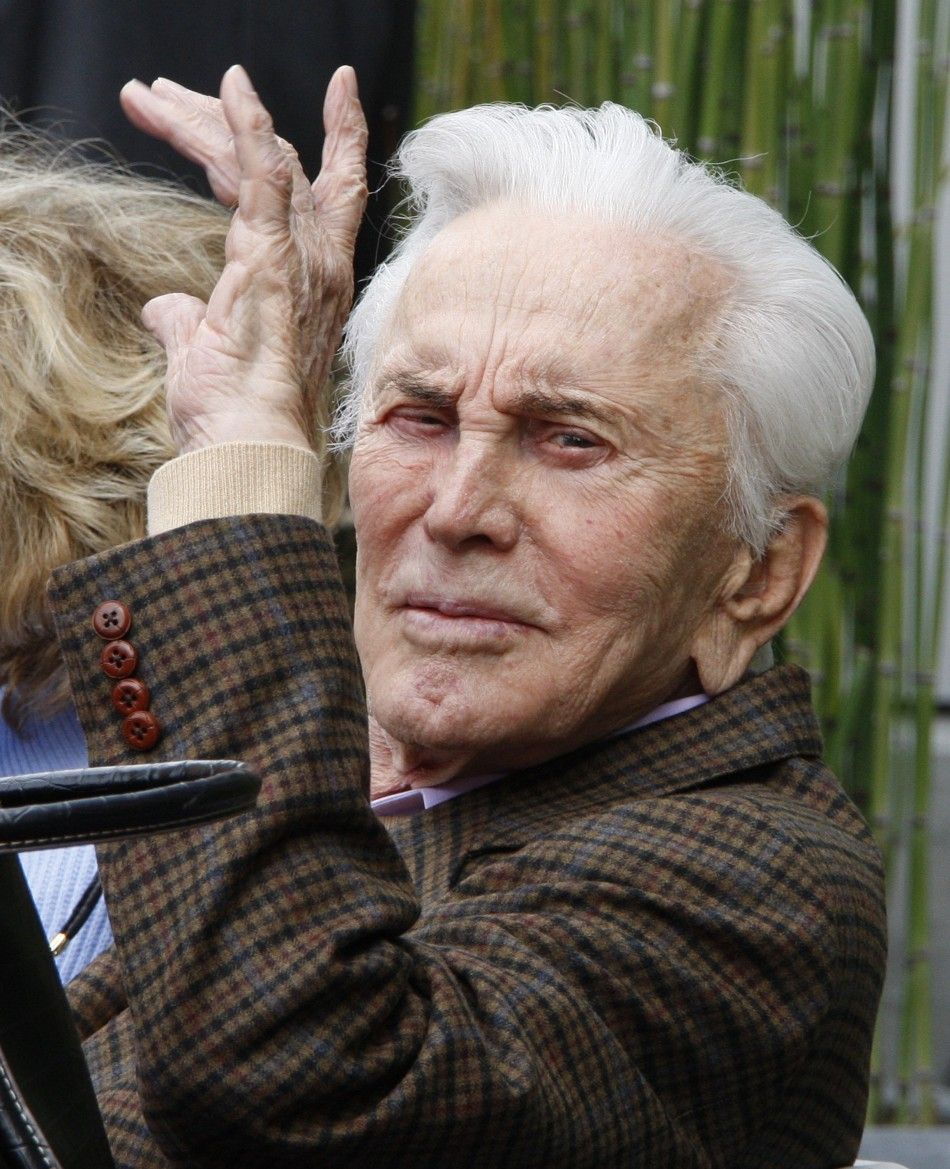 © Copyright IBTimes 2023. All rights reserved.