Kobe Bryant's Wife Vanessa Shares Heartbreaking Message After Tragic Death
KEY POINTS
Kobe Bryant's wife Vanessa has penned an endearing message on social media five days after the tragic helicopter crash
She thanked millions of fans who supported her and her family
Vanessa feels it is impossible to live a life without Kobe and Gianna
The whole world is still in shock after the tragic death of esteemed basketball player Kobe Bryant and his 13-year-old daughter, Gianna, that took place last Sunday morning after the helicopter they were riding crashed near South Carolina.
A plethora of celebrities has come forward to pay tribute to the sports icon and support the family who has lost two of their darling members. For the first time in nearly five days, Bryant's wife Vanessa broke her silence on the tragic accident and wrote a heartbreaking message on social media to speak about the death of her loved ones.
Taking it to Instagram, Vanessa started her note by expressing her gratitude towards the millions of fans who supported her and her family at such a time. She feels that their support has given her the courage to speak up after so many days. She further stated that the whole family is "completely devastated" by the loss of an amazing father like Kobe and a sweet, thoughtful daughter like Gianna.
"Thank you for all the prayers. We definitely need them. We are completely devastated by the sudden loss of my adoring husband, Kobe — the amazing father of our children; and my beautiful, sweet Gianna — a loving, thoughtful, and wonderful daughter, and amazing sister to Natalia, Bianka, and Capri," Vanessa wrote.
Apart from Kobe and Gianna, seven other people died in the helicopter crash and among them was one of Gianna's schoolmates. Vanessa sent out condolences to the families who also lost their loved ones in the crash and indicated that her family is with them to share in their grief.
Vanessa continued the post by saying that there are not "enough words" to describe their pain and wished that Kobe and Gianna could live with them for the rest of their lives because it will be "impossible" to imagine a life without them.
"We were so incredibly blessed to have them in our lives. I wish they were here with us forever. They were our beautiful blessings taken from us too soon. I'm not sure what our lives hold beyond today, and it's impossible to imagine life without them," Vanessa wrote.
She concluded her post by urging fans to give them some privacy and told them to donate for the families who got affected by the tragedy. They have set up a fund called MambaOnThree, where people can go and make their donations.
"Thank you so much for lifting us up in your prayers, and for loving Kobe, Gigi, Natalia, Bianka, Capri and me," Vanessa wrote.
The post was accompanied by an endearing photo of the Bryant family. Vanessa and Kobe Bryant married in 2001.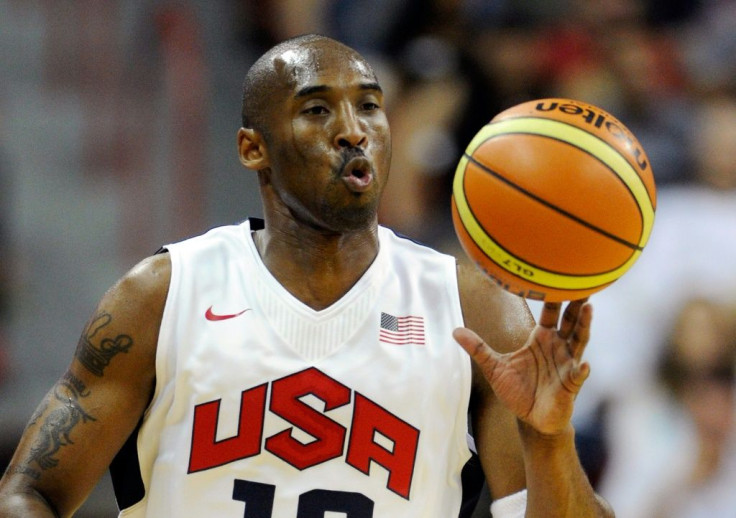 © Copyright IBTimes 2023. All rights reserved.