Kourtney Kardashian 'Responds' To Scott Disick's Rumored New Girlfriend, Lindsay Vrckovnik: Report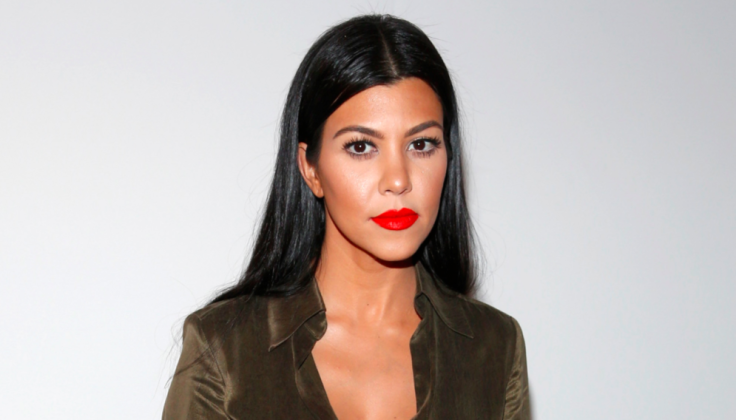 "Keeping Up With the Kardashians" star Kourtney Kardashian heard the rumor about her ex-boyfriend, Scott Disick, dating 18-year-old model Lindsay Vrckovnik. But she isn't worried.
In fact, the 36-year-old reality star doesn't care about Disick's purported relationship. "Kourtney surprisingly isn't fazed by this at all," a source told Entertainment Tonight on Monday. "She's moving on. She knows it's just a fling."
She has other things to focus on, like the three children they share together: Mason, 5, Penelope, 4, and Reign, 9 months. "She's trying hard to ignore it and just focus on the kids," the source added to ET. "She knows they'll never get back together."
Instead of stressing about her ex, the E! reality star tweeted a photo of herself in bed. She said she was taking care of one of her sons. "Currently: corn pudding snack, my computer, sick boy in my bed and some yeezus," she captioned the image. Kardashian also shared a photo of herself after a morning hike Monday.
One of the reasons she might not be heartbroken over the self-proclaimed Lord's new love is because she's ready to move on. "Kourtney is not taking Scott back -- never, as of right now," a source told ET last week after the split. "Kourtney has been through a lot of drama with Scott over the years but it's for real this time."
Since the breakup, the mother-of-three has found comfort in reading messages from her fans.
Rumors first emerged that Disick, 32, moved on from Kardashian with the blond model last week. Neither has confirmed the gossip, but they hung out at 1 Oak nightclub in New York City until 4 a.m. While Disick is used to fame from appearing on "KUWTK" for 10 seasons, the teenager seemed awkward. "She seemed very into him but a little out of place, very uncomfortable when people were looking at her," a source told ET.
Kardashian's mother, Kris Jenner, has been one of the only people to speak about the split publicly. She told Haute Living New York that her daughter is "kind of my hero right now." The famous momager added: "She always puts her children first and is accepting, loving and dedicated to her family -- she doesn't get easily ruffled. This situation has made me realize how strong she is."
Follow me on Twitter @mariamzzarella
© Copyright IBTimes 2023. All rights reserved.