Kourtney Kardashian Slams Scott Disick As 'Despicable' Over DMs To Younes Bendjima
KEY POINTS
Kourtney Kardashian revealed that Scott Disick apologized to her after he DMed her ex Younes Bendjima
Kourtney said she told Disick that his actions should match up with his desire to continue being part of the family
Younes leaked messages he allegedly received from Scott in which the reality star blasted their mutual ex's PDA with Travis Barker
Kourtney Kardashian is sharing more details behind the DM drama involving her ex-boyfriends Scott Disick and Younes Bendjima.
In the upcoming premiere episode of Hulu's "The Kardashians," which will air Thursday, Kourtney tells sisters Khloe Kardashian and Kim Kardashian during lunch that Disick reached out to her and admitted to sending unsolicited texts to Younes blasting her PDA with beau Travis Barker.
"When I was in Italy with Travis on our summer vacation, I woke up to a text from Scott saying, 'I am so sorry. I DMed your ex-boyfriend who I can't stand.' He sent me a screenshot of it and said he posted it on his [Instagram] Story," Kourtney was quoted as saying by Us Weekly.
The 42-year-old reality star added that the Talentless brand co-founder was looking to apologize to her now-fiancé, 46.
"Then I wrote him, 'This is despicable,'" Kourtney continued. "Your actions need to match up with you wanting to be a part of this and act like it. I was in Italy, and he was DMing Younes. Then I was like, 'That's not really the vibe. Don't go DMing my ex-boyfriend.'"
Scott made headlines last year after Younes leaked messages that he allegedly received from Scott about their mutual ex-girlfriend's new relationship.
"Yo is this chick OK!???? Broooo, like what is this? In the middle of Italy," Scott allegedly wrote alongside a photo of Kourtney kissing Barker.
"Doesn't matter to me as long as she's happy," Younes replied to Disick, before adding, "Keep the same energy you had about me publicly, privately."
At the time, Younes explained that he leaked the alleged DMs because Scott had been "playing around for too long" and he was tired of staying quiet.
An unnamed source told Us Weekly that the incident left Scott and Kourtney's relationship "more strained than ever."
Kourtney, who dated Scott on and off from 2006 to 2015, made it clear in the Hulu series that she has no regrets about her PDA with Travis.
The Poosh founder added that due to Scott's close ties to the Kardashian family, he's always "gotten away with bad behavior and has still been invited," but in the wake of her engagement to Travis, it's "not going to continue."
"Me kissing the love of my life is not anything bad. I don't want it to be taken negatively. I will continue to live my life and pretend that no one is watching," Kourtney told Kim and Khloe.
Meanwhile, Scott, who shares kids Mason, 12, Penelope, 9, and Reign, 7, with Kourtney, understood that he was at fault and admitted that he struggled to deal with his ex moving on.
"It was a huge adjustment losing Kourtney romantically, but now it has become a huge adjustment losing her as sort of a best friend. Now, we are really more coparents. I would say it is probably one of the more difficult things in my life," he told cameras during a confessional interview. "Kourtney has all [the] right to despise me for the way I treated her because it was horrible. Like that wouldn't go on today for a day. But it went on for years."
Last month, Kourtney's ex and her current beau were spotted in the same sports event to support her son Reign's basketball game.
However, an unnamed source told Us Weekly that Scott and Travis were "not on friendly terms" and only put on a united front for the children.
Another insider told the same outlet that the "Flip It Like Disick" alum may consider attending Travis and Kourtney's wedding if the event will be filmed for the Kardashian family's new Hulu reality series. However, the source predicted that Scott will likely "want to stay far away from witnessing" the pair's vows if cameras aren't rolling.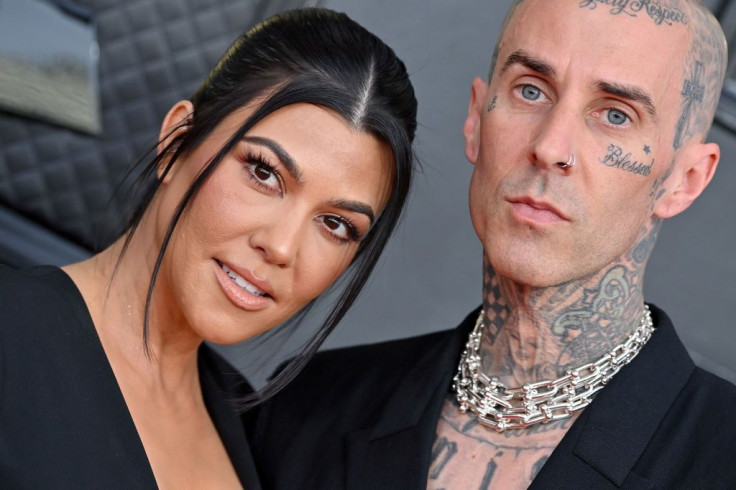 © Copyright IBTimes 2023. All rights reserved.