Kourtney Kardashian Teases Late Night Swim On Snapchat While Scott Disick Continues Wild Partying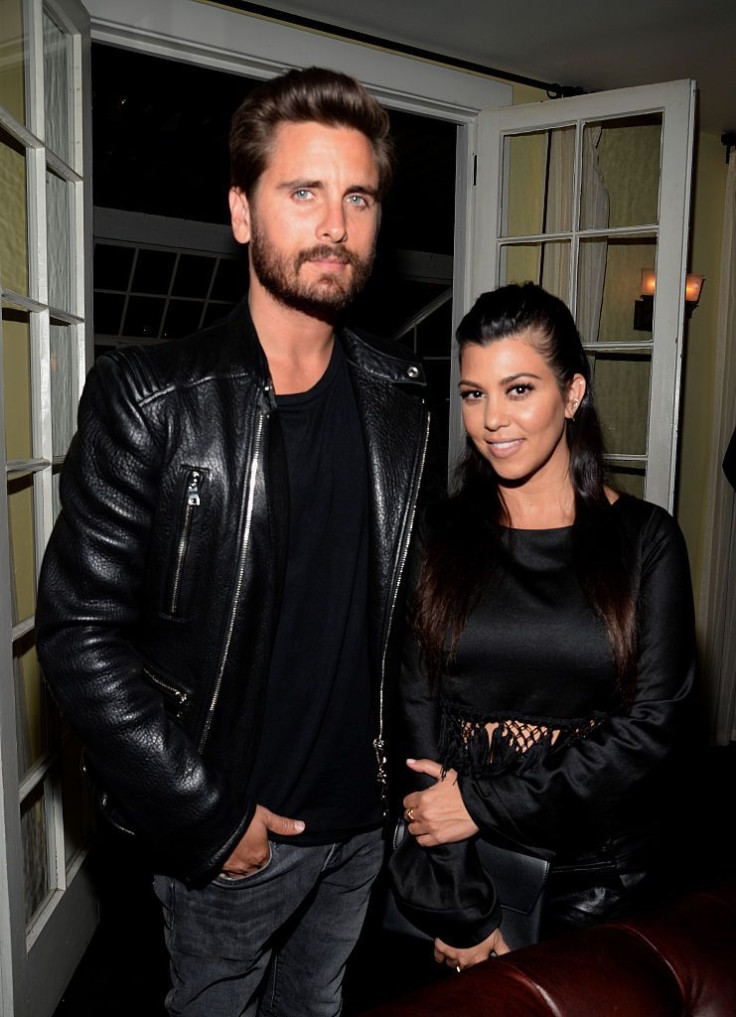 Although there have been numerous reports that those close to Scott Disick are worried about his behavior lately, the father of three has continued to party hard since his split from Kourtney Kardashian.
While Disick has been spending time in the club, his ex-girlfriend has been spending time with their kids. The 38-year-old was spotted on Sunday in Miami with her children Mason, 7, Penelope, 4, and Reign, 2.
READ: Kourtney Kardashian is concerned about Scott Disick
During her stay, Kardashian spent time on the beach and hung out with pal Larsa Pippen who shared an Instagram video of the "Keeping Up With the Kardashians" star eating while making light of a recent report. The video which featured Pippen, Kardashian and the star's toddler was captioned "Sugar Mama."
Pippen was referring to previous reports that alleged Kardashian was financially supporting her after her husband, former NBA player, Scottie Pippen cut her off and she could no longer afford her luxurious lifestyle.
Later on, during the early hours of Monday morning, Kardashian shared a video on Snapchat displaying the sand on the beach and the ocean water. "Late night swim," she wrote across the video.
Absent from Kardashian's Miami vacation was her new boyfriend Younes Bendjima, the star's romance with the model is what allegedly triggered ex-beau Disick's excessive drinking.
Disick, who has been constantly partying since Kardashian ended their relationship, headed to Las Vegas over the weekend for club appearances. While there, the reality star drew some attention to himself due to his wild behavior but also spilled some details about his personal life.
During one of his appearances, Disick was spotted grabbing two women by the shoulders, pulling them in close and making out with them at the same time, according to E! News.
Even though the star has been on a non-stop party train, he admitted that he has no plans for Father's Day. "I haven't made specific plans, but probably do a little bit more traveling. A little Hamptons. A little Europe. Not exactly positive. I'm trying to figure it out now, but hoping to get to see some of my best friends from back home," he told the media outlet.
Disick reflected on his last Father Day's celebration which he spent with Kardashian and their children. "Last year we had an awesome time. We went to the zoo, had a great time, had lunch on the water in Santa Barbara, it was as good as I could have asked for I guess," he said.
However, this year, things are different and Disick is not sure what he will do for the special day. "I don't know if I made those plans. I think someone should make them for me," he explained.
READ: The Kardashian family is done dealing with Scott Disick
"I didn't make any, but hopefully someone made some for me, but we'll see!" the star added.
Considering Kardashian, along with her family are not too pleased with Disick's behavior, it seems unlikely that she will lift a finger to help her ex plan things out this year.
© Copyright IBTimes 2023. All rights reserved.