Kourtney Kardasian's Children Enjoy Snow, Go Sledding In Finland
Kourtney Kardashian took her children to Finland recently to celebrate her 40th birthday. Her ex, Scott Disick, and his girlfriend, Sofia Richie, also joined them on the trip. New details about how the kids enjoyed their time there have surfaced online.
Sources close to the reality TV star told E! News that Kardashian's children are currently enjoying their spring break from school, and the family decided to head to Finland to see the snow. Kardashian is co-parenting her children with her ex Disick, who joined the trip with his girlfriend, Richie. The insider revealed that the reality star is happy about how the co-parenting is going.
Some of the fun things that Kardashian's children did during their trip include playing in the snow, sledding and riding snowmobiles. The group also spent a lot of time by the fire, according to sources.
The family appears to have taken a private jet to Finland. Kardashian recently shared a picture of the jet they took on her Instagram page. " Fly Me to the Moon," the reality TV star captioned the post. She sat on the stairs of the jet and posed for the camera in the picture.
The trip to Finland was a short one, and the group appears to have returned to the U.S. already. Kardashian's most recent post is with her close friend Harry Hudson.
Kardashian wrote that she is filled with the "best energy" and brings out the best in people, and that's why Hudson wants to spend so much time with her. The two friends appear to have visited a stable, and the reality TV star even gave a shout out to a horse in the background in the selfie she took.
Now that Kardashian is back from her trip, she will have to get busy with her work. The celebrity TV star recently launched a new venture called Poosh, which is named after her daughter. According to Page Six, some of the things she will be selling through her company are candles, teapots, glassware, porcelain and other household containers.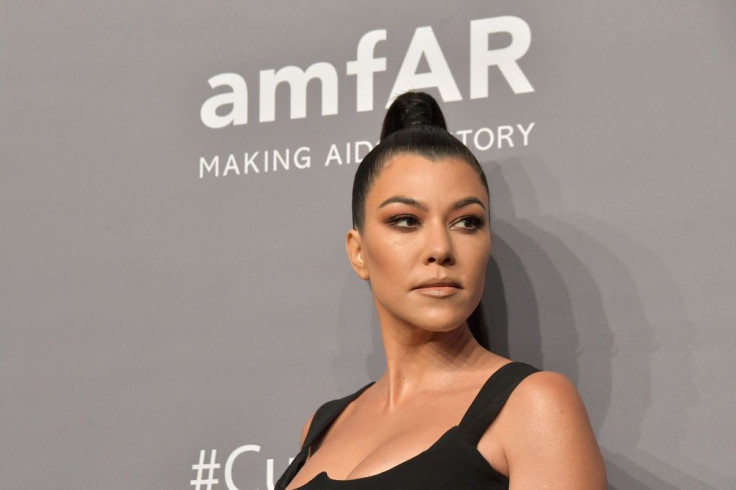 © Copyright IBTimes 2023. All rights reserved.