Kris Jenner 'Furious' 'Today' Aired Interview On 9/11 Instead Of Moment Of Silence; 'Kardashian' Star Takes No Blame [VIDEO]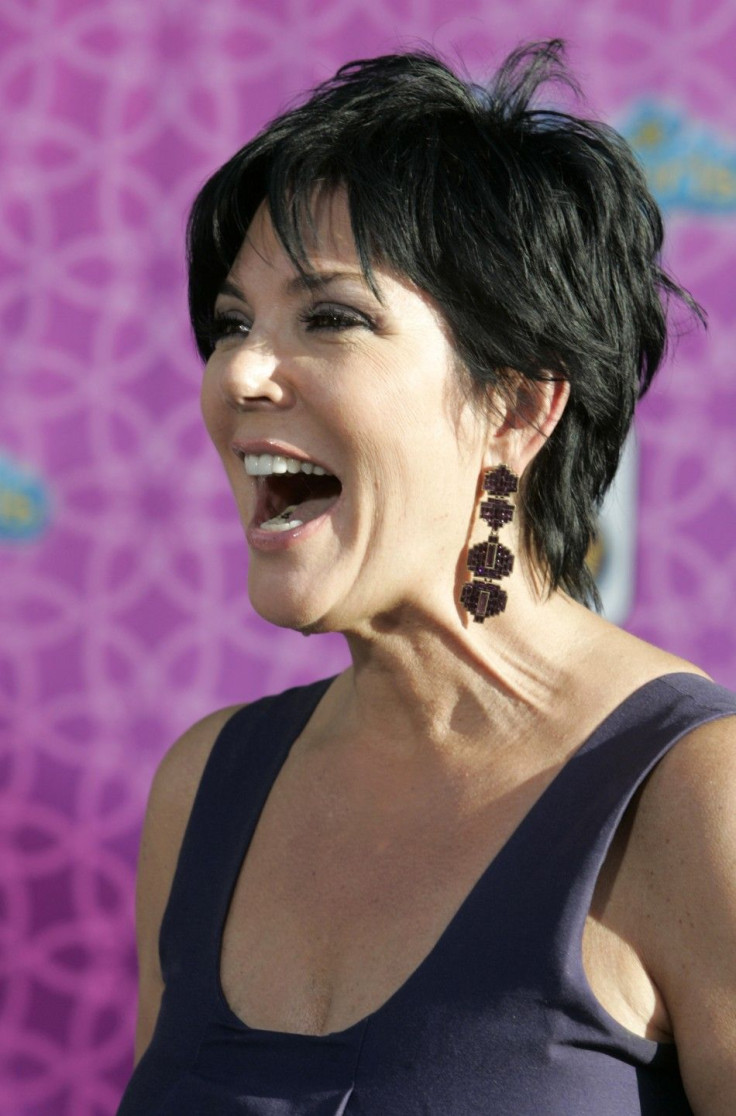 The nation was outraged when NBC's "Today" show chose to air a live interview with Kardashian clan matriarch Kris Jenner Tuesday morning as other networks observed a moment of silence in memory of 9/11.
Now the reality star is absolving herself of all blame and is reportedly "furious" at NBC for scheduling her for an interview because she had "no idea" that she was speaking during the moment of silence at 8:46 a.m., the time when the first plane hit the World Trade Center, Radar Online reported.
Jenner mindlessly babbled about getting another breast implant surgery while the rest of the nation was silent, honoring the fallen of 9/11.
Naturally, a major backlash against NBC has been growing over the faux pas, with Jenner's face as the target for the criticism and disgust.
Such bad publicity is not good for business, so Jenner has turned around and pointed the finger at NBC, saying they should have known better, instead of forthrightly admitting that she was wrong.
She feels NBC put her in an uncomfortable position. A source with knowledge of the fiasco told Radar Online: "She had absolutely nothing to do with the decision to skip the national moment of silence on 9/11 and suddenly she's in the middle of it and it's her face being shown on TV while it's being discussed.
"She had no idea that she was speaking during the moment of silence. She has always been such a strong supporter of the troops and now she's caught in this mess and it's NBC's fault, not hers.
"She isn't saying so publicly, but she is furious. She's angry the show put her in this position."
It's unlikely that Jenner cares about anything other than herself and money, let alone the troops. For claiming she has such respect for the American military and its heroes, Jenner was all business when she tweeted on Sept. 11 -- not dedicating even one of her 11 meaningless tweets to the 11th anniversary of 9/11.
One person wrote on Twitter: "The Today Show chose to continue their interview with Kris Jenner rather than participate in a 9.11 moment of silence. #DISGUSTING."
Even though Jenner is publicly remaining mum on the situation, NBC News President Steve Capus apologized on Wednesday, to NBC affiliates:
"While we dedicated a substantial amount of airtime to anniversary events, we still touched a nerve with many of your viewers ... and for that we apologize," Capus reportedly wrote in a memo that was obtained by the New York Times.
Do you think it's fair for Kris Jenner to shift all the blame to NBC?
© Copyright IBTimes 2022. All rights reserved.
FOLLOW MORE IBT NEWS ON THE BELOW CHANNELS