Kris Jenner Praises Kim Kardashian's Nude Snapchat Photos: 'She's An Inspiration To Young Women'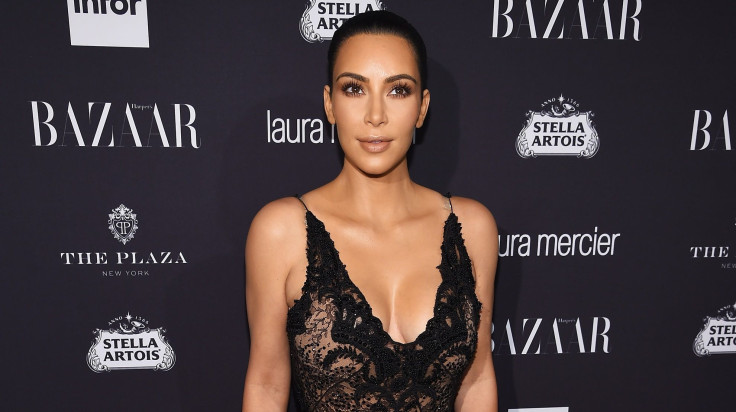 Kris Jenner doesn't see a problem with Kim Kardashian posing nude in her social media posts. Recently, Kardashian stripped naked to show off her insane abs and new spray tan in a Snapchat video. During an event over the weekend, Jenner opened up about her daughter's post saying that Kardashian is an "inspiration."
"I don't use Snapchat because I'm always working, but I do keep up with them on Snapchat. It's like my babysitter. I can track my kids and what they're doing," Jenner told E! Online at the Annual Summer Spectacular to benefit the Brent Shapiro Foundation in Beverly Hills.
The "Keeping Up With the Kardashians" star continued telling the outlet she likes that Kardashian is confident about her body. "I think she loves her body, feels great about herself and she's beautiful," she gushed. "And I think she's an inspiration to young women, so whatever they want to do!"
Kardashian almost broke the Internet Thursday when she uploaded the risqué Snapchat video. "Nothing like a midnight spray tan, you guys," she said, using her arm to cover her nipples and a chair to hide her lower body. "Tanorexic."
After the video started to go viral, Kardashian's spray tan artist Fabiola Trujillo revealed in a Facebook post that her abs were painted on. "While I was spray tanning Kim between layers as she likes to get dark she would go outside and took this snapchat while drying," she wrote. "Have to admit spray tan looks pretty awesome on her and even painted her abs while spraying her!!"
Of course, Kardashian's Snapchat post isn't the first time the mother of two has posed in her birthday suit for a picture. In March, she posted an Instagram photo of herself nude while rocking a platinum blonde wig. "I was about to get in the shower; I took a nude selfie, kept it in my phone for over a year. I just liked the picture, so I was like, 'Let me put censor bars on it and post it,'" she told Harper's Bazaar about the photo in July. "I don't do things to be like, 'This is powerful. I'm going to show you guys that this is my message.' I'm not that type of person. I'm empowered by it, but I'm not doing it specifically to show power."
© Copyright IBTimes 2023. All rights reserved.