Kristen Bell Gives Birth To Baby Girl With Fiance Dax Shepard: What Did They Name The Baby?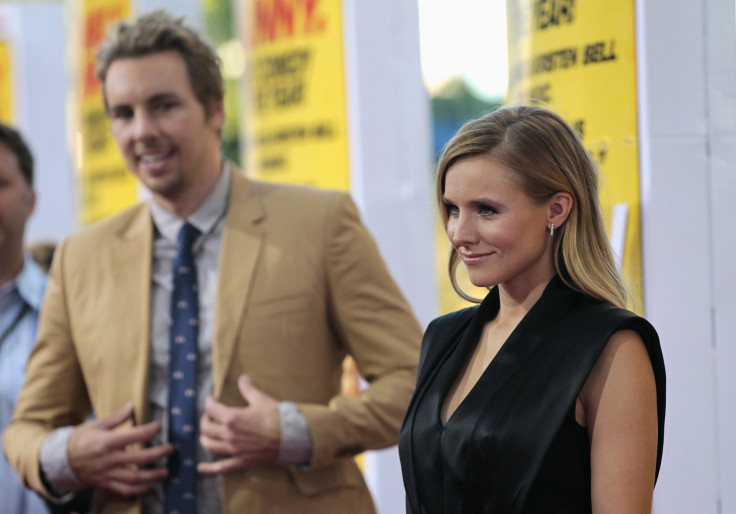 Hollywood can now add another unusual baby name to the list.
Actress Kristen Bell, 32, gave birth to her first child in Los Angeles Thursday, a daughter, with her 38-year-old fiancé, "Parenthood" actor Dax Shepard.
"Lincoln Bell Shepard is here," tweeted Shepard. "She has mom's beauty and dad's obsession with breasts. Hooray!!!"
The "House of Lives" actress confirmed the birth on her Twitter account, referring to the newborn as her own "mini marshmallow.
"My new roommate poops her pants and doesn't pay rent...basically [Dax Shepard] pre-sobriety," she said.
Last week, Shepard posted a blog entry about his late father Dave Robert Shepard Sr.'s surprise "meeting" with his granddaughter in utero after discovering he wouldn't live long enough to witness the birth.
"At one point, and unbeknownst to both of us, my wife walked into the room. She had flown in from L.A. without any warning. It was a surprise. It was an amazing, incredible, perfectly timed surprise," said Shepard, who said his father held his hand against Bell's pregnant belly for an hour, smiling.
"It was an emotional and triumphant moment. One I will never forget. If I live to be a thousand, I will still be in debt to my wife for giving him that one last thrill," he said.
Shepard Sr. passed away at age 62 from small cell carcinoma in December; the actor was flooded with positive responses after sharing the story.
"Reading all of these beautiful responses has been overwhelming in the most glorious way. Thank you to everyone who read and shared back," Shepard tweeted last week.
Bell visited "The Ellen Show" in January, confirming that the pair were keeping the sex of the child a secret and were waiting until the birth to choose a name.
"We've thought of a couple of names. I don't know; it's hard until you actually see the baby to name it," Bell said, stating she had no interest in pursuing a natural child birth.
"I've got nothing to prove. No way. I feel like, when I arrive at the hospital, I want like a glass of whiskey, I want the epidural in my back, and I want to be hit in the face with a baseball bat and just wake me up when it's over, because I've seen the videos and it looks terrifying," she said.
© Copyright IBTimes 2023. All rights reserved.