Kristen Bell Opens Up About Her Daughters: 'Girls Rule, Boys Drool'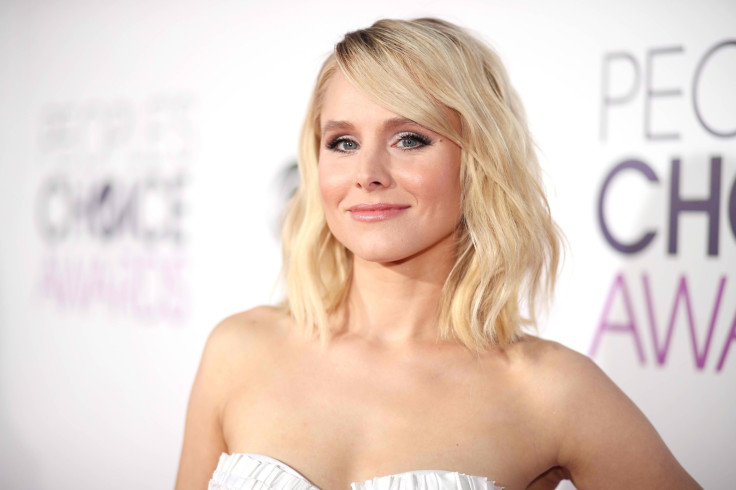 Kristen Bell prefers daughters over sons.
During her interview for Redbook's October issue, the "Frozen" star talked about her life as she juggles work and family. "Being asked 'How do you do it?' implies that a) I am doing it, which I am not—I am doing what everybody else is doing, which is trying their best," Bell said about juggling her career and family life. "And b) What is a balance, anyway? A balance teeter-totters. It moves, something gives and other things take, and other days it might be the opposite."
Just like other people, the "Bad Moms" star confessed that acceptance is important to her. But unlike many, she doesn't really think that people have to hide their imperfections. "Humans want nothing more than to be accepted, and I'm no different," Bell explained. "That doesn't happen by presenting perfection. I believe in showing your dirty hands and your bumps and bruises and your faults, because that's what makes people feel connected—and isn't that kind of the purpose of, you know, being on Earth?"
As for being a mom to two daughters Delta Bell Shepard and Lincoln Shepard, the actress said she's not too sad about not having boys. "I love having girls. The truest thing in life is that girls rule, boys drool," Bell said.
In related news, Bell was recently stuck in Florida due to Hurricane Irma. While she was there, she took the opportunity to cheer up the evacuees and put their minds off the storm. The "Veronica Mars" star put on a 20-minute show in which she sang a number of "Frozen" songs to entertain everyone. Among the songs she performed were "Do You Want To Build A Snowman" and a song that was cut from the movie titled "More Than Just The Spare." After her performance, she also posed for photos and signed autographs for the evacuees.
According to Bert Rodriguez, who played the piano during Bell's performance, the celebrity was "gracious and funny." Rodriguez added that Bell did not demand anything and was not "diva-ish in the slightest." Rodriguez and Bell shared photos from the event on their social media accounts.
What can you say about Bell's revelations in her recent interview? Drop a comment below.
© Copyright IBTimes 2023. All rights reserved.
FOLLOW MORE IBT NEWS ON THE BELOW CHANNELS