Kristen Bell Thinks Her Dog Is Racist: Can Animals Be Prejudice? [VIDEO]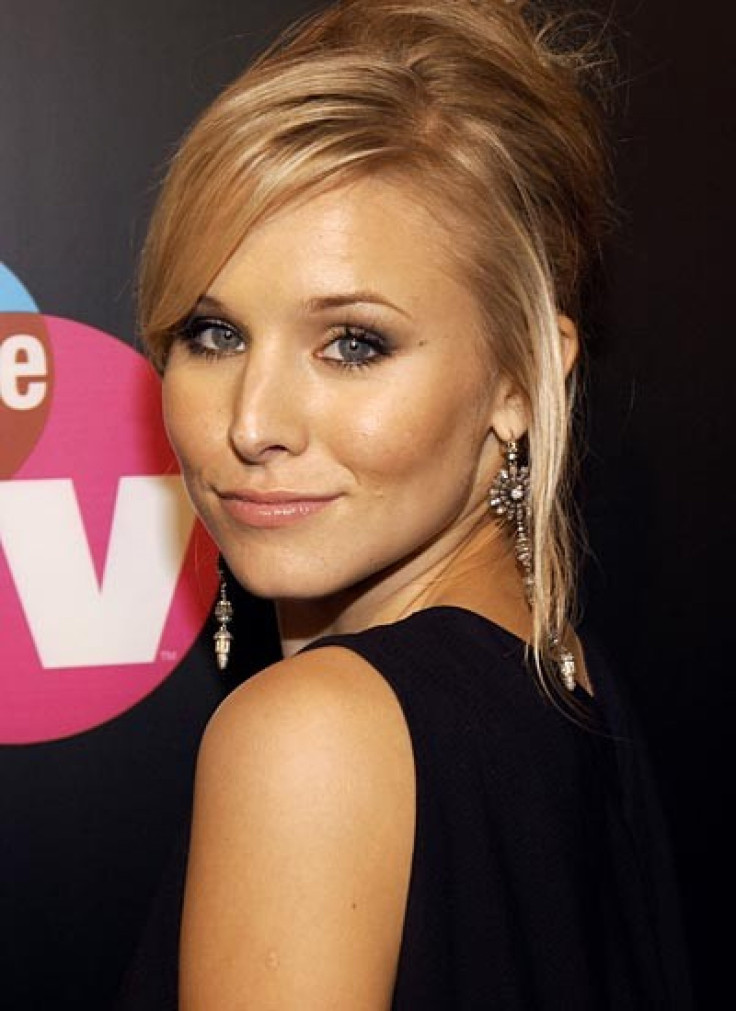 Kristen Bell thinks that her dog is racist, or so she told late-night host Chelsea Handler.
The actress appeared on the "Chelsea Lately" show to promote her new film "Hit and Run."
Bell stars in the comedy with fiancé Dax Sheppard that the IMDB describes as:
"[A] former getaway driver Charlie Bronson jeopardizes his Witness Protection Plan identity in order to help his girlfriend get to Los Angeles. The feds and Charlie's former gang chase them on the road."
Users on the website have rated the movie a 5.9 out of 10.
While the conversation may have originally started with chatter about the movie, the ladies eventually began discussing Kristen Bell's "racist" dog who she said it "utterly embarrassing."
Naturally Handler inquired why Bell felt that her dog was racist and Bell explained:
"Well, he doesn't like people who are white, that's how I figured it out," she said.
"He's utterly disturbed when anyone with more than a tan comes over he flips out and to boot," then she lightly whispered, "he's black."
The audience laughed and took light of the joke, but the "Daily Beast" had posted an article in early July that refutes Bell's claim about her own dog.
"Dogs will respond differently to people who are unfamiliar to them, or smell or look different than those to whom they are accustomed.' ...dogs are simply responding instinctively to people who are different than the ones who love and feed are care for them."
Bell has known to be entertaining on talk shows. When she appeared on "The Ellen DeGeneres Show" she also brought along a video that showed her hysterically crying when her fiancé informed her that there was going to be a sloth at her birthday.
Those were tears of joy, by the way, Bell has proclaimed that she loves sloths and Googles pictures of baby sloths all the time.
After hearing what Bell had to say about her own dog and what the Daily Beast had to say about "racist" animals, do you think Kristen Bell's dog could be prejudice?
© Copyright IBTimes 2023. All rights reserved.