Kristian Alfonso's 'Days Of Our Lives' Salary Revealed After Hope Actress Quits
There has been a slew of shocking announcements when it comes to actors who are leaving Salem behind and exiting "Days of Our Lives" in 2020, but perhaps the biggest and most shocking one of all has now come to light—Kristian Alfonso, who has portrayed Hope Brady for nearly 40 years, confirmed Monday that she was leaving the NBC show.
Alfonso confirmed the news in an Instagram post, stating that when the show, which has been on a hiatus due to the Coronavirus Pandemic, returned to production in September, she would not be returning with the rest of the cast to produce new episodes—and her final episode would likely air soon as she finished taping a while ago.
Her announcement comes on the heels of other shocking departure announcements since the show released the cast from their contracts late last year. Previously, Chandler Massey and Freddie Smith, who portray super couple Will Horton and Sonny Kiriakis, confirmed they were fired earlier this year, and Galen Gering, who portrays Rafe Hernandez, also revealed he was leaving the show. Casey Moss, who portrayed JJ Devereaux, and Kate Mansi, who portrayed Abigail DiMera, also left this year.
While Massey and Smith confirmed they were fired from the show, it is unclear if Alfonso was also let go or if she left of her own accord, but either way, it is potentially because of the situation that saw the whole cast released from their contracts as the show renegotiated its renewal last year. At the time, Corday Productions was expected to have released the entire cast in order to re-up their contracts when the show was renewed—but potentially at lower salaries.
Salaries have never been explicitly confirmed, but it has previously been reported that depending on the number of scenes and lines an actor has in an episode can correlate to how much they make. It is believed that actors who have been with a show for several years can be rumored to make between $2,000-$5,000 per episode, and several cast members on the show would fall into that range—including Alfonso, who has portrayed Hope Brady for 37 years and was one half of the show's super couple, Bo and Hope. Peter Reckell, who portrayed Bo on and off for several years before leaving in 2012, was killed off after a brief return in 2015 for the show's 50th anniversary.
As for Alfonso, she has recently come off of a storyline that saw her transformed into her alter ego, Princess Gina, which carried the story forward into a one-year time jump back in November. She has since resumed portraying her usual role and grown closer to her ex-husband, Rafe, as he struggles with losing custody of his nephew.
The final airdate for Hope has not been revealed, but depending on when exactly Alfonso filmed her final episode it could be swiftly approaching. Gering is expected to vacate his role as Rafe somewhere in August or September, which makes it seem possible, if Hope's exit is related to his, that Alfonso will also be gone sooner rather than later.
"Days of Our Lives" airs weekdays on NBC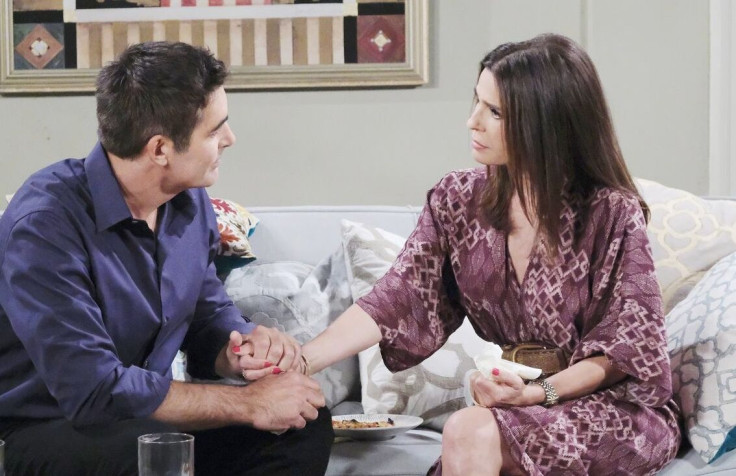 © Copyright IBTimes 2023. All rights reserved.