Kristin Cavallari Revisits Moment She Called Off Jay Cutler Engagement In 2011: 'Trust Your Gut'
KEY POINTS
Kristin Cavallari said she called off her engagement to Jay Cutler in 2011 due to red flags
Cavallari and Cutler married in 2011 and divorced in 2020; she learned that one should "trust your gut"
The "Hills" alum still wants the father of her kids to be happy, so she hopes he remarries
Kristin Cavallari got candid about her decision to call off her engagement to Jay Cutler in 2011.
The "Hills" alum appeared on the "Call Her Daddy" podcast Wednesday, where she discussed her brief breakup with Cutler in 2011. According to her, it was "so much bigger than" the former NFL quarterback wanting her to be a stay-at-home mom.
"Basically, I called off the engagement [for] the same reason I got a divorce, and so I guess if there's any takeaway from that is you can't ignore red flags," she was quoted by Page Six as saying. "People don't change, and you've got to trust your gut."
In her 2016 memoir, "Balancing in Heels," the reality star shared that she had to delay their wedding because the 39-year-old athlete "envisioned himself being the sole breadwinner and his wife staying at home."
Cavallari and Culter got married on June 7, 2013. They announced their split in April 2020. The exes share three children, sons Camden, 9, and Jaxon, 8, and daughter Saylor, 6.
Cavallari explained that their three children were the reason she wanted to be careful when it comes to her words about Cutler because "that's their dad." She added that she wanted to be like her mother who "never said anything bad about my dad growing up." However, she didn't deny their unhappy marriage.
"It was toxic," she said of their relationship. "Period, end of story. That's all I kinda need to say."
Although things didn't work for them, the "Laguna Beach" alum wanted the best for the father of her children. She even wanted Culter to find his life partner.
"I hope that he finds someone, I really do," she said of Cutler, Entertainment Tonight reported. "I want him happy. My kids benefit from that, you know. So I hope that he gets remarried."
Cavallari admitted that "it stung a little" when she learned that he was dating again for the first time after their separation. However, she was proud to say that "I'm friends with almost all of my exes," which for her was "a good thing."
The Uncommon James founder acknowledged the things she learned from every relationship she got into and wanted all of her exes to "be happy and be in a great relationship."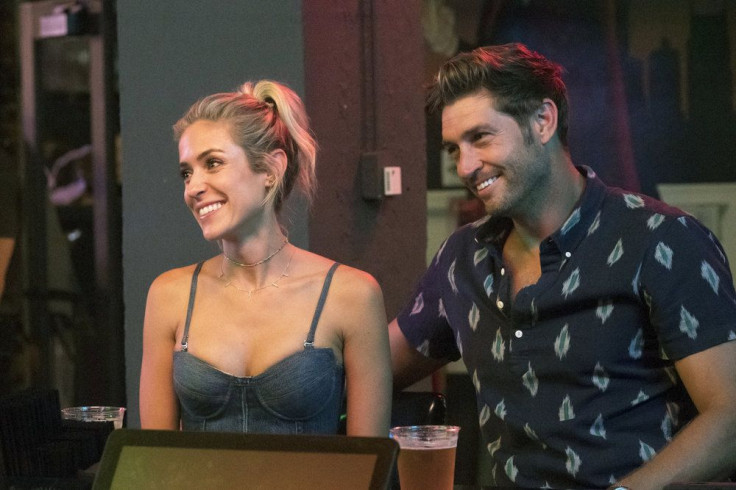 © Copyright IBTimes 2023. All rights reserved.