Kylie Jenner To Get Sued By Makeup Artist For Allegedly Copying Concept For Campaign: Report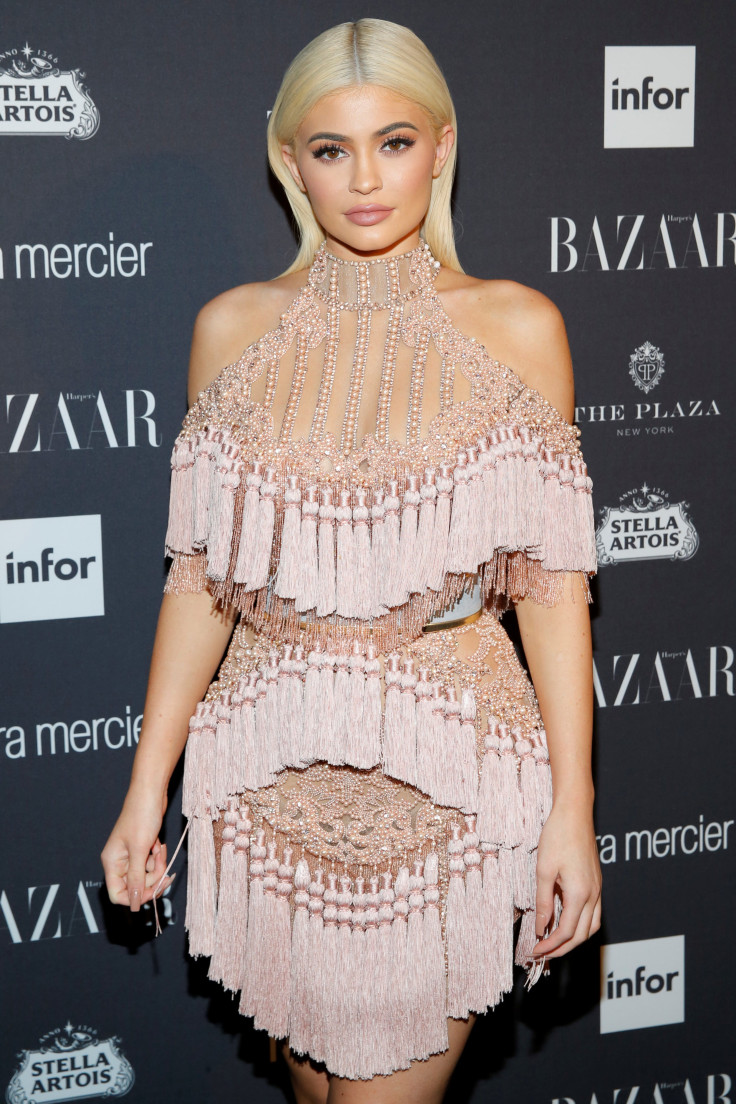 Kylie Jenner has faced a lot of hurdles when it comes to her cosmetics line, Kylie Cosmetics, and it looks like the reality star won't be catching a break anytime soon.
Makeup artist Vlada Haggerty is reportedly threatening to sue the "Keeping Up With the Kardashians" star for allegedly copying her work, according to TMZ. Haggerty and her photographer are reportedly taking Jenner to court for using their concept in a campaign to sell Jenner's holiday collection.
Haggerty called Jenner's company out on Instagram a week ago for allegedly copying her work. In an Instagram post, which bore side-by-side photos of her work and Jenner's campaign, Haggerty said that it was not the first time Jenner was "inspired" by her work.
Haggerty first called out Jenner's camp when her photo of melting lipstick was posted on the Instagram account of Jenner's makeup line. In an interview with Refinery29, Haggerty said she was excited to see her work being shared on Jenner's platform, but she was disappointed that she was not given credit. Haggerty, at the time, said no one from Jenner's camp tried to sort things out with her.
"Crediting artists is essential, but this goes beyond that," Haggerty added. "It's theft; this is our livelihood… I see these things happen too many times to artists. We are all trying to make it, and this business is extremely competitive. I would ask anyone at this level use the proper channels to obtain images."
Aside from the copying issues, Kylie Cosmetics was also criticized for defective wands in their lip gloss tubes. A vlogger also accused Jenner's company of overpricing, according to Seventeen. The vlogger said that the formula for Jenner's products is essentially the same as that of Colourpop's. However, Jenner's lip products are sold for $29, while Colourpop liquid lipsticks sell for $6 a pop.
© Copyright IBTimes 2023. All rights reserved.