Kylie Jenner Gives Mother Kris Jenner A Makeup Tutorial
Kris Jenner has learned how to do the Kylie Jenner lip. In a new makeup tutorial video, the reality TV star showed her mother how to do her trademark lips.
Kylie has been helping her mother in getting the perfect lip look, but the matriarch finally decided that it is time for her to learn to do this on her own. In a video that has been released on E Online, the two Jenners bonded over a makeup tutorial.
After looking through the choices like signature Candy and pop of red, Kylie and her mother chose Boss to start things off. Kris' daughter said that Boss would look beautiful with her mother's outfit and match with the color.
Kris, however, later revealed that she has a hard time with the red color, so they decided to go with a nude lip with high gloss. The matriarch promised to try the red for this year's Christmas.
There was a tender mother-daughter moment during the makeup tutorial when the younger Jenner told her mother to stop talking while she added her lip liner. She showed her mother, and the viewers, how to get the perfect Kylie Jenner look.
The final look for Kris was what her daughter called a "perfect pinky nude" because it's not exactly a nude and not a proper pink either. Kris liked it because it goes well with "everything." She finished off the look with a gloss.
Towards the end, Kylie reminded the viewers to tune into the new Season of "Keeping up with the Kardashians." A trailer of the new Season has been posted on Entertainment Tonight.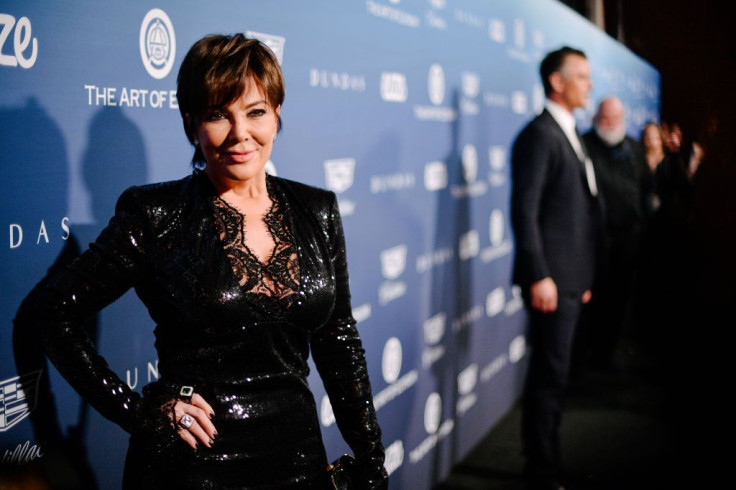 In the preview video, Kris revealed that they film everything, and then try to show everything they can once a week in about 44 minutes. The major issues that are expected to be discussed on the show this time around are the cheating scandal involving Tristan Thompson and the California wildfire.
The Kardashian and Jenner family members have been leaning on each other for support to help them get through the challenges they are facing. Kendall Jenner previously spoke about her family in an interview with Zaza World Radio Show, where she said that she is "blessed" to be surrounded by "strong women," especially her mother.
© Copyright IBTimes 2022. All rights reserved.
FOLLOW MORE IBT NEWS ON THE BELOW CHANNELS