Khloé Kardashian 'Extremely Upset' With Ex-Boyfriend For Not Spending Time With Daughter
Khloé Kardashian broke up with Tristan Thompson, but she reportedly wants him to take an interest in raising their daughter. A source recently revealed that the "Keeping up with the Kardashians" star is not happy about her ex not spending enough time with their daughter True.
A source recently told Us Weekly that Kardashian is "getting extremely upset" with Thompson because "he isn't really making any effort to be involved in their daughter True's life." The source added that the athlete's attitude towards his daughter seems to be "I will see True when I see her."
The "Keeping up with the Kardashians" star understands that her ex has to travel extensively for his basketball career and the fact that he lives in Cleveland makes it difficult for him to see his daughter more often. However, the source explained that there is a limit to her tolerance of his absence from their daughter's life.
A source had previously confirmed that Kardashian doesn't want to take True away from her father and was ready to allow him to spend as much time as he liked with their daughter. However, that was on the condition that the athlete was a good father.
Since the couple split, Thompson has been linked with model Karizma Ramirez. He was also spotted chatting with women near a swimming pool recently.
A source had previously said that Kardashian isn't a "bitter" or a "petty" person. The only thing she wants is a "healthy environment" for her daughter.
Kardashian has been devoting her time to her career and her baby. She recently went to a beach with True, and shared a few pictures of that trip on Instagram.
The "Keeping up with the Kardashians" star also has support from her family and friends, as she moves on from her ex. She even got a shout out on Instagram from Scott Disick, who used to date her sister Kourtney Kardashian. Disick shared a picture of Khloé and tagged the post as his "Woman Crush Wednesday."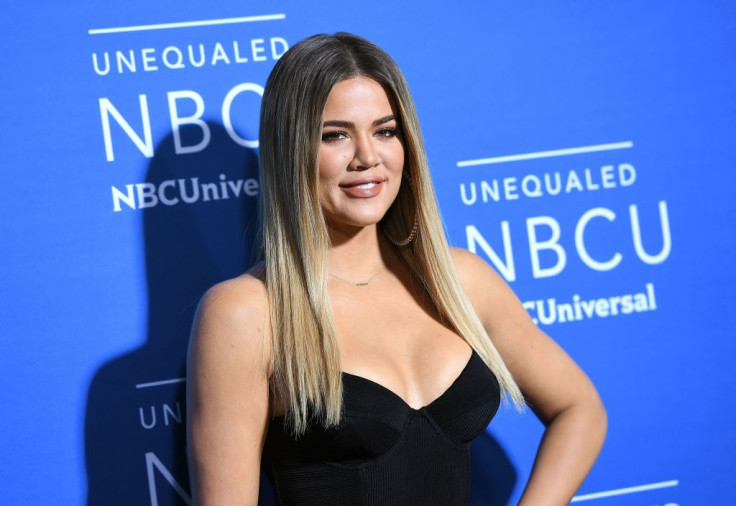 © Copyright IBTimes 2023. All rights reserved.