Kylie Jenner Gives Sisters, Mom Kris Jenner Expensive Gifts On Mother's Day
KEY POINTS
Kylie Jenner gave her sisters expensive handbags as gifts
Kris Jenner gave her daughters boxes full of donuts
Khloe Kardashian put together a collecton of gifts for her sisters
The coronavirus pandemic has stopped the Kardashian family from having a party to celebrate Mother's Day, but it didn't stop Kylie Jenner from buying some expensive gifts for her sisters and her mom Kris Jenner. Details about the expensive handbags the billionaire chose as the gifts this year have surfaced online
The Kardashian sisters Kourtney, Kim, and Khloe have a collection of Judith Leiber handbags and so does their mom Kris. Each year the family members gift each other expensive handbags for different occasions and this year Kylie gave them one each on Mother's Day.
Kylie chose the wildcat crystal clutch as the gift for her mom and her sisters this year, People reported. Each one of these handbags sells for about $5,495 and the family members each got a different colored handbag.
The sisters shared pictures of the lavish gift on social media. Kim was pleasantly surprised by her sister's expensive gift just for Mother's Day. " I mean, seriously Kylie? For Mother's Day? How beautiful," she wrote on her Instagram Stories page.
Kim is a collector of Judith Leiber handbags, Page Six reported. She has handbags that are shaped like a smiley face, hamburger, cell phone, and many others. She previously gifted Kylie a handbag shaped like lips to celebrate the success of her company.
Khloe too shared a picture of her handbag on her Instagram Stories page. "Awww, I love you my sissy," she wrote and tagged Kylie's Instagram account. Her Mother's Day gifts to her sisters were a makeup bag by Dior, cannabis vaporizer pen, Tom Ford fragrance, and other gifts.
Kris too sent out gifts to her daughters. The momager prepared boxes filled with Krispy Kreme donuts for everyone. Commenting on the gift, Kourtney said that her mother was "sabotaging" her "summer body." Khloe on the other hand asked her mom to stop sending her "perfect things."
Kylie enjoyed Mother's Day with her daughter by having some delicious cake. Some people didn't like the way she cut the cake because, but the billionaire shared a new picture of the cake online to show people that she will cut her cake anyway she wants to, People reported.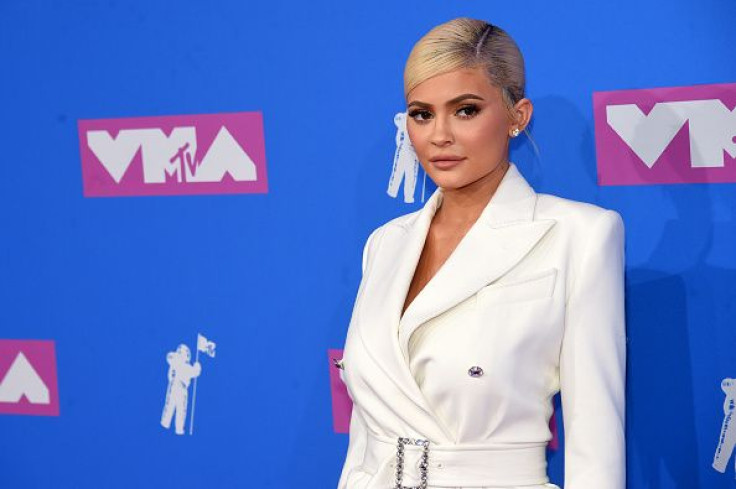 © Copyright IBTimes 2023. All rights reserved.