Kylie Jenner Plastic Surgery Rumors: 'KUWTK' Star Denies Getting Breast Implants, Explains Why Her Chest Looks Bigger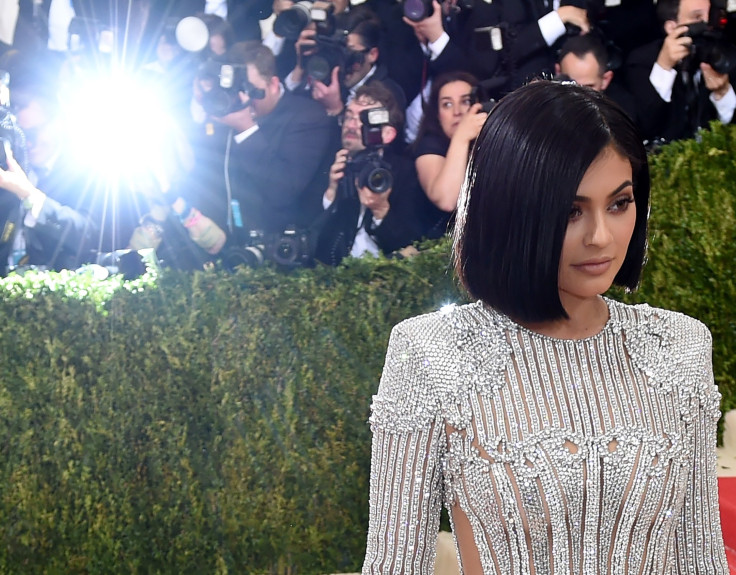 Fans may have noticed that Kylie Jenner has been looking a little bustier in recent Snapchat videos, but it has nothing to do with the reality star and lip kit creator going under the knife. At least that's what Jenner said when asked whether she recently had breast implants.
For the past couple of days, fans have been commenting on Jenner's Snapchat posts asking the 19-year-old if she had breast augmentation surgery. Taking to Twitter on Thursday, the "Keeping Up With the Kardashians" star shut down the rumor, tweeting "um never." She added in several other posts: "TMI but it's that time of the month lol. They will deflate soon. And it will be a sad sad day."
This isn't the first time Jenner has denied getting breast implants. According to Us Weekly, she addressed the speculation last September writing on her website that her larger chest was because of weight gain. "No people, I haven't gotten breast implants," she wrote. "Everyone is obsessed with that. Truth is, as I've gotten older, I've gained 15 pounds and my body has changed. I've definitely filled out."
The E! reality star, who's dating rapper Tyga, also posted on her website that the Victoria's Secret Bombshell bra helps her get the perfect lift. "Everyone thinks I've gotten a breast augmentation recently and I haven't," she said in another post last September. "I just use the 'Bombshell' by Victoria's Secret — it's life changing. I've gotten all my sisters on it, all my friends and if you ever want the look of bigger breasts, that's what I do." Jenner said she thinks the bra makes her breasts look "great and girly." She added: "This is it, no breast implants, no surgery, no contouring, nothing. It's amazing."
Even though Jenner is denying she had breast implants, she did admit last year to getting lip fillers to make her pout bigger. "I have temporary lip fillers, it's just an insecurity of mine and it's what I wanted to do," she confessed during an episode of "Keeping Up With the Kardashians."
© Copyright IBTimes 2023. All rights reserved.