Kylie Jenner Shares Pictures of 'Stormi World' Birthday Party
KEY POINTS
Stormi celebrated her second birthday on Feb 1
Kylie Jenenr shared pictures of the birthday party
There were "Frozen" and "trolls" themed areas at the party
Kylie Jenner and her ex, Travis Scott, had a grand time during their daughter Stormi's second birthday. The billionaire had the whole experience turn into a visit to a carnival, with rides and games for all the children to enjoy.
Jenner shared pictures of the birthday celebrations on her Instagram page. In her post, she thanked God for giving her the opportunity to create such "magical experiences" for her daughter. The makeup mogul called the lavish birthday venue "Stormi World."
Among the things that children and adults could enjoy in Stormi World birthday party were rides, games, and soft toys that had Stormi's face on them. One of the things the kids got to see was an ice sculpture of Olaf from the movie "Frozen," where the words "Do You Want To Build A Snowman?" were written. There was even a guide map for all the people who came to attend the party to show where each of the attractions were located.
There appears to be three separate areas at the party venue. Apart from Stormi World, there were "Frozen World" and "Trolls World." Jenner's daughter loves the characters from the 2016 animation movie "Trolls."
There were too many balloons to count at the venue. One of the pictures Jenner shared on Instagram teased just how many balloons were brought in for the birthday party. The pictures also show Stormi carrying a balloon in her hand and enjoying some of the food.
Jenner and Stormi wore matching outfits for the evening. The mother daughter duo shared a hug in one of the snaps.
Before the party, Jenner shared a few throwback pictures of her daughter growing up. She shared snaps of Stormi when she was just a baby and also shared shots of her going on vacations. The billionaire wrote that the birth of her daughter changed her life forever and that she and her daughter were meant for each other.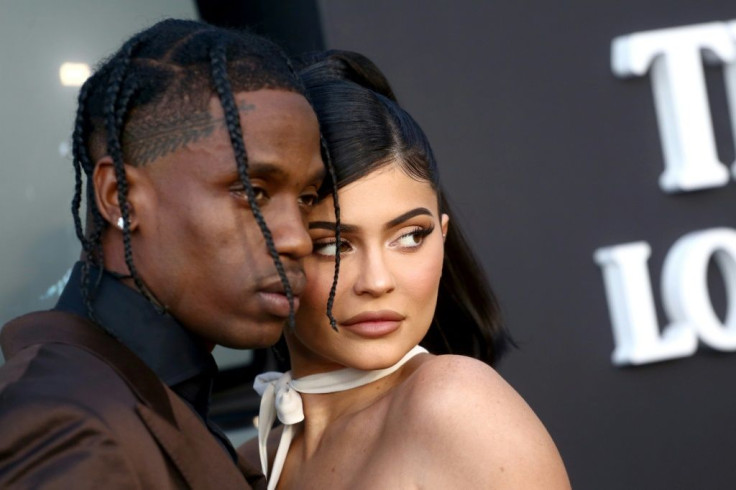 © Copyright IBTimes 2023. All rights reserved.