Kylie Jenner-Tyga Update: Couple Want Their 'Fairytale' Wedding To Be Televised To Shut Haters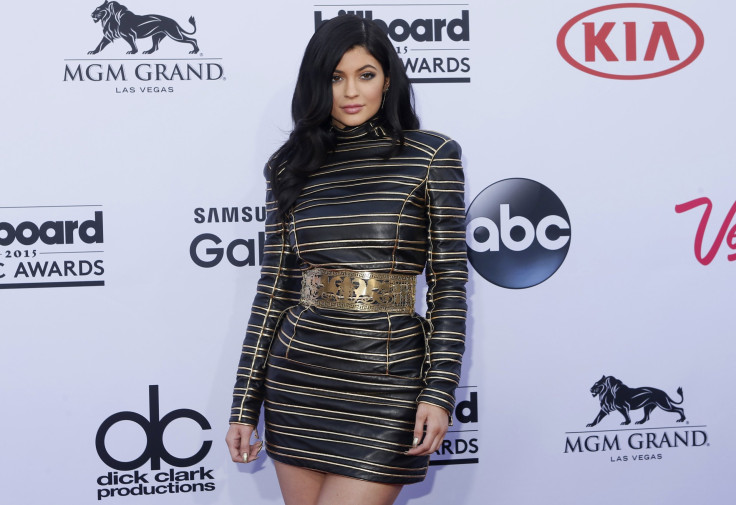 Kylie Jenner and Tyga are looking to have a "fairytale" wedding and televise it in response to those who disapprove of their relationship. The report follows engagement rumors and other speculation that the two told Kylie's father Caitlyn Jenner that they want to get married after the teenager turns 18.
"Kylie has the rare opportunity to make that fairytale a reality," a source told Hollywood Life, adding: "She'd always be able to look back and see those precious, once in a lifetime memories play out on television. She'd love it."
Another source said that the couple wants to televise their wedding to shut the haters, who have cited their eight-year age difference as a problem. "They want to give all their haters one big load of them as well as slap them in their face by televising it," the second source told Hollywood Life.
Kylie is reportedly certain that Tyga is the man she wants to marry and has already told Caitlyn, formerly known as Bruce Jenner, about her desire to get married to the 25-year-old.
"Kylie said to Caitlyn 'remember how happy and alive you felt when you finally revealed your true self? That's how Tyga makes me feel. He brings me joy and happiness,'" a source told Hollywood Life earlier.
A report on Monday also speculated that Kylie and Tyga may have already tied the knot as the 17-year-old posted a photo on Instagram showing a new ring on her wedding finger.
In a clip from the premiere episode of "I am Cait," Esther, Caitlyn's 89-year-old mother, gifted Kylie a photo from her years as a teenager. Kylie, who said she looked very similar to Esther, dropped marriage hints at the time.
"'I thought you should have this. It's me when I was 17," Esther reportedly said, to which Kylie replied: "Oh my God. Wait, we kind of look alike. … I definitely take the Jenner side." Caitlyn responded: "I know, you do. Here's the kicker, she was 17 years old in this picture, and she was married." Kylie replied: "Kind of like me."
Kylie and Tyga's relationship has not been smooth as the "Rack City" rapper's former girlfriend Blac Chyna, with whom he has a son, and Kylie are engaged in a social media war. The relationship further suffered as cheating rumors began after some pictures of Tyga's private parts that he allegedly sent to transgender model Mia Isabella were leaked. Tyga has reportedly denied cheating on Kylie with Isabella.
© Copyright IBTimes 2023. All rights reserved.