Kyra Sedgwick Gushes About Daughter, '13 Reasons Why' Star Sosie Bacon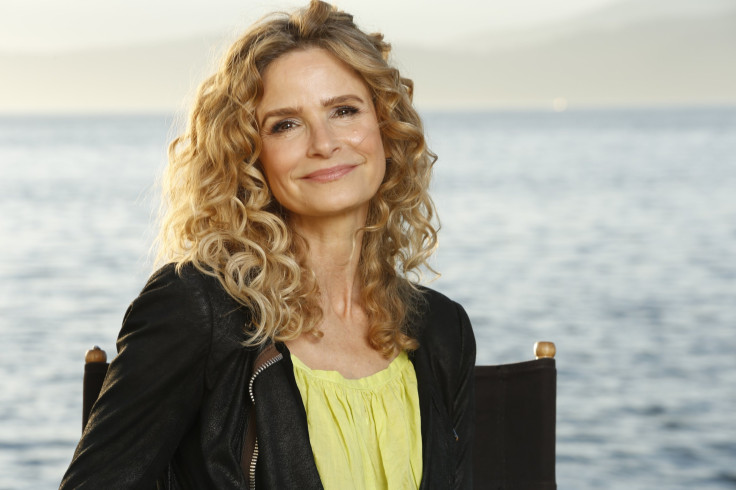 Talent runs in certain Hollywood families. Kyra Sedgwick and Kevin Bacon's daughter Sosie Bacon is quickly finding success as an actress, and her mother obviously noticed. That's why when Sedgwick made her directorial debut with "Story of a Girl," she knew she had cast her daughter. The proud mom could help bragging when she spoke to International Business Times at ATX Television Festival in Austin, Texas.
The Lifetime movie, based on a Sara Zarr's young adult novel "Story of a Girl," focuses on Deanna (Ryann Shane), a teen who has to deal with the effects of her sex tape going viral. She lives with her family and her brother's girlfriend, April, played by Sosie. April is a young mother frustrated by where her life is at the moment, but Sosie wasn't always intended to play the part.
Sedgwick revealed that Sosie had just been filling in as Deanna for several script readings while the Sedgwick was trying to get the film made. (She bought the rights to the book in 2007.) "Well, Sosie had done the reading — several readings that we did as I was trying to get it made over the years as Ryann's character, the lead. And then we got around to casting it, and Sosie was so perfect for Stacy," Sedgwick said. "I mean, she's absolutely such a brilliant actress, and this is much more of a character role."
READ: Selena Gomez Reacts To '13 Reasons Why' Criticism
"Do you know about Sosie? You know what she's doing now? I can brag," Sedgwick added excitedly. "She's in '13 Reasons Why.' She has a role in 'Here Now,' which is the new Alan Ball show on HBO, so she's killing it. Now I'm really happy I cast her! I mean, she's brilliant in it."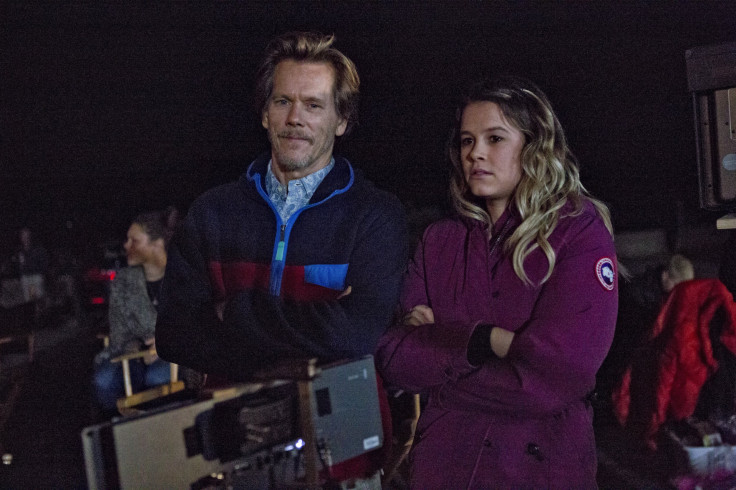 Netflix fans saw Sosie in the controversial teen drama as Skye, the goth barista. The 25-year-old will soon star in the new HBO series as the only biological daughter in a family of adopted children. Coming from the showrunner of "Six Feet Under" and "True Blood," it's safe to say "Here, Now" is a highly anticipated series.
As a first time director, Sedgwick didn't initially plan to make it a family affair, but ultimately, she ended up casting her daughter and husband as well as hiring her son Travis Bacon to compose the music.
READ: Lifetime Casts Michael Jackson Biopic
"He read [the script] and he said, 'I'd like to write a few cues for you and pitch myself as a composer,'" the actress recalled. "And I was like, 'This is really awful. I'm really in a terrible situation.' Honestly, because I didn't think he could do it. This is one of those really hard mom moments where I'm going to have to say, 'This is my first movie, I gotta hire someone with more experience.' But his cues were so exceptional, and they haunted me and they stayed with me."
With Kevin playing the local pizzeria owner, "Story of a Girl" has very much become a family affair. Still, Sedgwick maintains she did not initially plan to hire her loved ones. Her only focus was making a good movie. "I think they kind of just became the perfect people for the roles," she said. "But I have to say, I love working with my family. It's all I want to do."
"Story of a Girl" premieres July 23 on Lifetime.
© Copyright IBTimes 2023. All rights reserved.
FOLLOW MORE IBT NEWS ON THE BELOW CHANNELS