Selena Gomez Reacts To '13 Reasons Why' Controversy
Selena Gomez publicly responded in support of Netflix's "13 Reasons Why" on Monday as the show continues to receive backlash for its depiction of teen suicide and rape, among other harsh subject matters.
Read: Selena Gomez Teases 'Empowering' '13 Reasons Why' Season 2 Episodes; Pre-Production Ongoing
During an interview on "Elvis Duran and the Morning Show," the singer-actress revealed her thoughts on the controversy that has surrounded the groundbreaking show from the moment it hit the scene.
"This is happening every day," Gomez, who is also the show's executive producer, told Duran. "Whether or not you wanted to see it, that's what's happening."
Based on Jay Asher's best-selling novel of the same name, "13 Reasons Why" tells the story of high schooler Hannah Baker (Katherine Langford), who created 13 audio tapes regarding the events that led up to eventual suicide. The honest and graphic presentation of teenage suicide, rape, and other tough issues was the primary reason that the fans adored the show. Yet, it has also served as the reason the show has garnered much criticism.
"The content is complicated. It's dark and it has moments that are honestly very hard to swallow, and I understood that we were doing something that is difficult," she said. "But these kids today are so exposed to things that I would never even comprehend when I was 8. My cousin teaches third grade and they're doing things and saying things that I couldn't even fathom."
Read: '13 Reasons Why' Season 2 Officially Renewed By Netflix; EP Selena Gomez Releases Chilling Teaser
The"Bad Liar" singer then added "if this is what we're going to talk about, we might as well as do it in a way that's honest, is real, and stays true to the book." Gomez recognized these "uncomfortable" issues aren't easy to discuss, but she hopes that it will be a good beginning to openly discuss these issues and "change it."
Gomez, who has openly discussed her battle with depression, also addressed ways in which she try's to find balance within her life.
"I haven't really been all over the place lately and that's kind of intentional," she said, regarding her previous habits. "I think it's important to balance out where I am, and I've been doing this for a very long time. My sanity has meant everything to me, and a lot of that is my faith. I took 90 days off, I went away, and I was very vocal about it."
The former Disney starlet isn't the first person to address the severity of creating an open conversation about teen suicide through "13 Reasons Why." According to Refinery 29, showrunner Brian Yorkey had relayed similar thoughts in a letter he addressed to the press.
"It was important for us not to look away from the most difficult moments, not to artfully elide our storytelling to suggest what had happened without having to look it in the eye. We wanted to be clear-eyed and honest," he said in the open letter, which was published Wednesday. "To do otherwise — to look away before it got hard to watch, to imply or aestheticise crucial events, to make it easy and safe for the viewer, would be to do a grave disservice to a story that is neither easy nor safe."
Despite the wave of criticism, Netflix greenlit "13 Reasons Why" for a second season. The popular online streaming service confirmed that the sophomore season will dig further into the other character's perspective of the events leading up to Hannah's death. While Langford's Hannah may be deceased, the actress will still be heavily involved in the upcoming season.
"In season two, we're going to answer a lot of questions, and a lot of resolution with the characters is going to come," Gomez said on the radio show. "We go into the resolution of where these characters are going. I was freaking out about where they were going because it was really encouraging and empowering."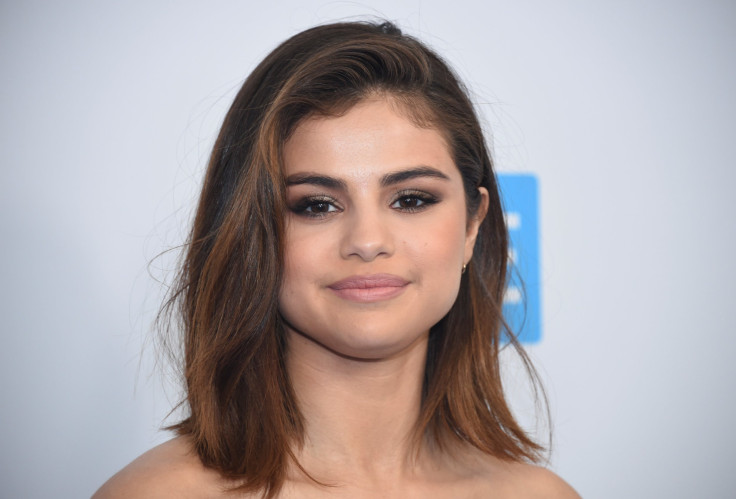 © Copyright IBTimes 2023. All rights reserved.