La La Anthony Opens Up About Split From Carmelo Anthony, Not Divorcing NBA Player 'Right Now'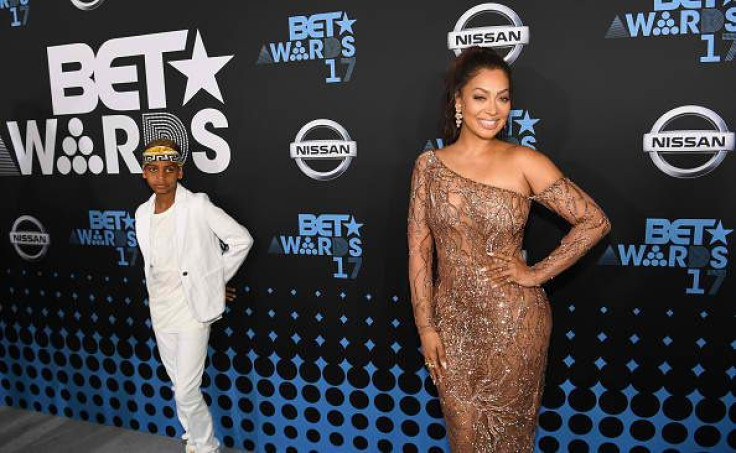 La La Anthony and Carmelo Anthony are not divorcing anytime soon.
On Tuesday, La La appeared on "The Wendy Williams Show," where she opened up about her split with the basketball superstar. Host Wendy Williams asked her directly if she was divorcing Carmelo, and the "Power" star's response seemed to suggest that she was open to reconciliation.
"Not right now. You know marriages are tough … it's filled with ups and downs. We are just going through a time right now," La La told Williams. "Him and I are the best of friends and our No. 1 commitment is to our son Kiyan, and we have to set an example for Kiyan and that's what's most important to me."
READ: Instagram reacts to Carmelo Anthony's birthday greeting to estranged wife, La La Anthony
Although La La and Carmelo are going through tough times in their marriage at the moment, she has nothing bad to say about her ex when it comes to him being a dad to their son. "That's my son's father and he is an amazing dad. I could not ask for a better dad," she explained.
Meanwhile, some sources have claimed that Carmelo doesn't want to lose his family and that he is trying his best to win back his wife. This seems to be the case because when La La celebrated her 38th birthday on Sunday, the New York Knicks player did not forget to send some "love" to his ex-wife. Carmelo posted a photo of La La on his Instagram and wrote: "love you."
He also sang La La's praises in his caption, writing, "I look at you on this birthday, and it is hard to believe another year has passed. You are as beautiful now as ever before!!! Sending Birthday wishes to MY EARTH @lala Love YOU #AVeryPOWERFulDay6/25."
On Sunday, La La also graced the BET Awards red carpet with their 10-year-old son, Kiyan. The mother and son looked adorable together. During her red carpet interview, she also gushed over her child's talents. "He's so good in basketball, he's such a good student and just a good person," La La said. "He makes me very proud."
Right now, La La is concentrating on herself. She revealed that she is trying a new diet and is working out more. "Just focusing more on just myself. It's summer time. All women like to turn it up in the summer, work out and eat healthy. I've just been following a good plan," she said.
Will La La and Carmelo ever reconcile? Drop a comment below.
© Copyright IBTimes 2023. All rights reserved.