Lacey Wildd Wants More Plastic Surgery For QQQ Breasts, Goes On Crash Diet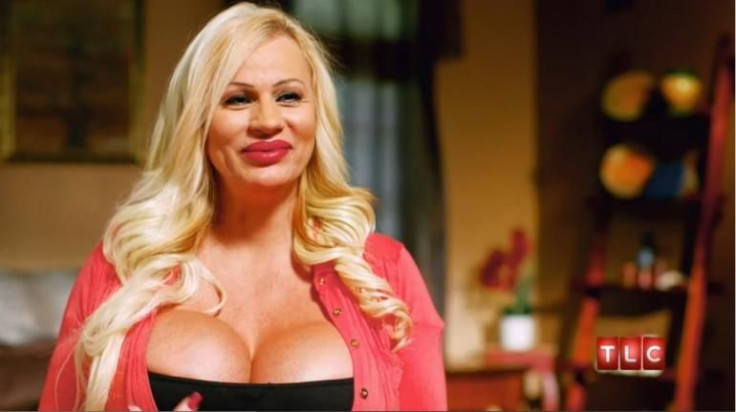 Lacey Wildd wants to go under the knife again, because 36 surgeries weren't enough. The "Human Barbie," whose real name is Paula Thbert, has had 12 plastic surgeries on her breasts alone and wants one more, Cosmopolitan U.K. reported Wednesday.
Wildd, 46, has appeared on reality shows like TLC's "Strange Addiction" and E!'s "Botched," as someone who would not be treated by the doctors because she has had too much surgery already. The blonde finds herself in a similar situation once more after another doctor denied to enhance her breasts, but Wildd is determined to get the QQQ-sized breasts she desires.
The reality star is already a size LLL and multiple doctors have warned her to stop. But cosmetic surgery isn't the only way she plans to alter her body. She has also started a dangerous diet to achieve her plastic look. Wildd only eats an apple a day -- and nothing else -- which has led her to lose more than 20 pounds in 6 weeks, TMZ reported. She wants to get down to a size zero.
"I feel really good but I still think I need to lose more weight," she told Cosmo U.K. "I want to go down to a size 3 or even a 0. I want to have the most extreme body in the world, I want to be a walking cartoon character. But I know I have to be careful."
Though she referred to herself as a "walking cartoon character" in her last interview, Wildd called herself as an "adult Barbie" during an interview on "Strange Addiction. "I want to be an adult Barbie, like the extreme Barbie," she said. "I'm known as one of the most extreme plastic surgery patients in the world and I want to keep pushing the limits."
Wildd, a mother of six, was recently photographed on the beach in Fort Lauderdale wearing a barely-there leopard bikini. She seemed to pose for the cameras as she arched her back and pushed her massive chest forward.
The reality star is proud of the stories that have been written about her new weight loss, and has actively shared several stories on Twitter.
Follow me on Twitter @mariamzzarella
© Copyright IBTimes 2023. All rights reserved.