Lady Gaga, Boyfriend Christian Carino Pack On PDA At The Hamptons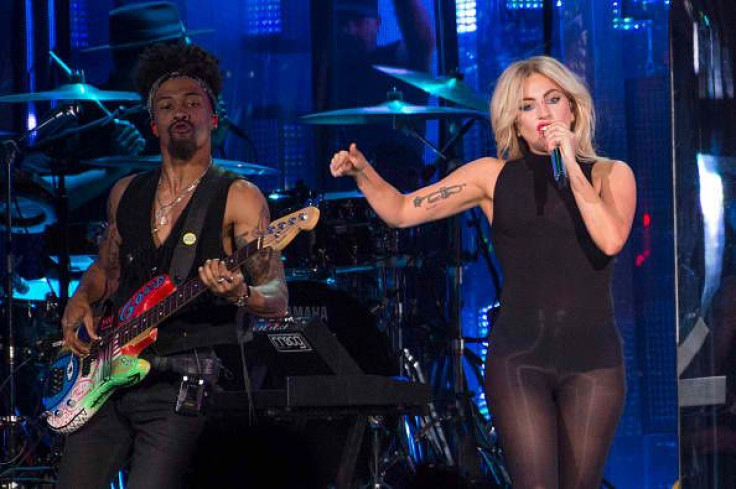 Lady Gaga is enjoying the summer with her boyfriend, Christian Carino, in the Hamptons.
On Tuesday, Gaga and Carino were spotted in the East End enjoying a beachfront stroll. They stopped from time to time to admire the ocean. In the photos shared by E! News, the pair seemed to have no qualms showing their affection for each other as they wrapped an arm around each other while they were walking.
Gaga, 31, rocked a pair of denim shorts and a black tee with a Little Mermaid print. Meanwhile, Carino, 48, dressed for comfort by donning workout clothing. He wore a black long-sleeved shirt with rolled up sleeves, gray men's Nike leggings and black Nike trainers. Both wore shades and white caps to protect themselves from the heat. Carino was also holding a bottle of water in one hand.
READ: Chris Cornell's daughter wrote an emotional letter for him for Father's Day
According to Daily Mail, the "Bad Romance" singer has been dating Carino for over four months already. They were first seen together in Houston prior to Gaga's memorable Superbowl performance in February. Just recently, the couple was spotted with his daughter, Bella, at a Tommy Hilfiger fashion show in Venice Beach, California.
Prior to dating Carino, the "Poker Face" singer was engaged to Taylor Kinney. Kinney and Gaga's relationship lasted for five years. They got engaged on Valentine's Day 2015, but the pair decided to part ways in July 2016.
"Taylor and I have always believed we are soulmates," the "Million Reasons" singer told Us Weekly. "Just like all couples we have ups and downs, and we have been taking a break. We are both ambitious artists, hoping to work through long-distance and complicated schedules to continue the simple love we have always shared. Please root us on. We're just like everybody else and we really love each other."
Months after Gaga and Kinney broke up, the singer released her "Joanne" album with her single "Perfect Illusion," which drew comparisons to her ex. "It was a very intense, emotional relationship," one source told E! News. "Maybe she had some things she needed to get out of her system. But there's still a chance they may find their way back to each other."
Do you believe that Gaga is now happy with Carino? Drop a comment below.
© Copyright IBTimes 2023. All rights reserved.