Lady Gaga Spray Paints Mercedes-Benz And Orders Taco Bell Ahead Of Tour
Lady Gaga just proved what can happen when you're beyond the point of exhaustion. Bad news, it involves defacing a vehicle. Good news, it ends with Taco Bell.
On Wednesday, the 33-year-old entertainer, who recently released her first new single in three years "Stupid Love," posted a video showing her and a pal rocking out to the new tune.
"When ure [sic] so tired from working nonstop u end up spray painting your whip," she captioned the Instagram post.
As the camera zooms out of a shot of a furry stuffed animal, Gaga and her friend step out of a crispy-white drop-top Mercedes-Benz and rock out as the new single begins to play in the background.
As the song gets started, the two breakout cans of spray paint and go to town on the hood of the car. They spell out "Stupid Love" on the vehicle along with a few other creative elements like hearts and squiggly lines.
All that hard work must have worked up an appetite because the next shot shows Gaga and her friend in a Tace Bell drive-thru. While waiting in line, the duo dance in their seats as "Stupid Love" blasts through the speakers.
Now, it's time to order. The "A Star Is Born" actress keeps it simple with a Chicken Cheesy Gordita Crunch and a Chicken Crunch Wrap Supreme, while her driver simply orders a cheese quesadilla.
After successfully placing their order, they set off to pick up their order and return the volume on their music to full blast.
Early Thursday morning, shortly after the Instagram video, Lady Gaga announced her tour, "The Chromatica Ball" for her sixth studio album "Chromatica", the followup to 2016's Joanne, which drops April 10. "Stupid Love" is the first single available off the new album.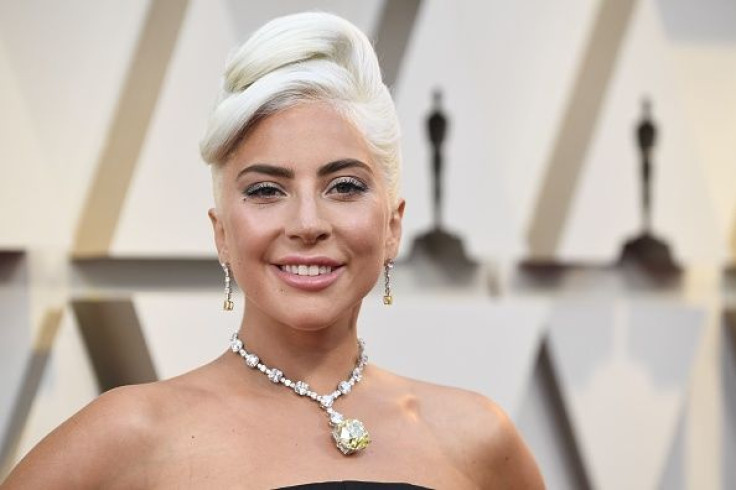 © Copyright IBTimes 2023. All rights reserved.
FOLLOW MORE IBT NEWS ON THE BELOW CHANNELS