Lamar Odom Moved To Los Angeles Hospital From Las Vegas Medical Center, Condition Still Critical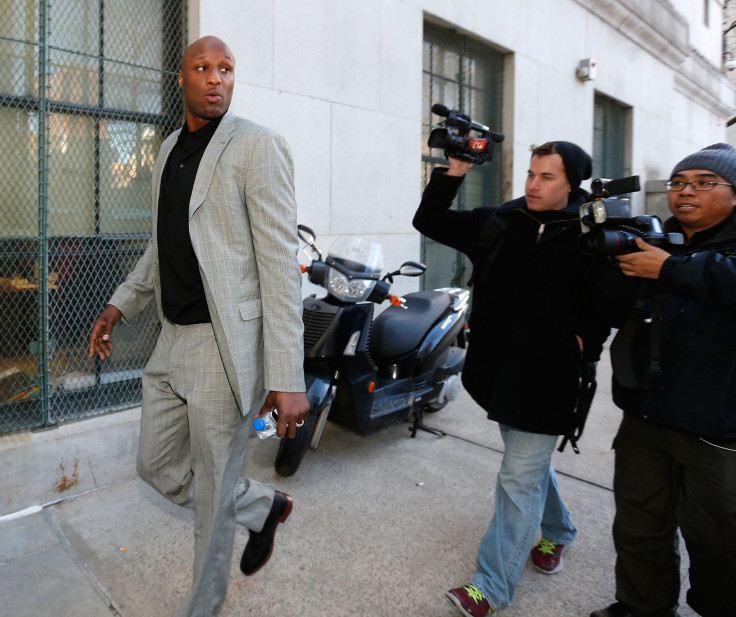 Lamar Odom was discharged from the Las Vegas hospital Monday and moved to a Los Angeles medical center, according to reports. The former NBA star was found unconscious in a Nevada brothel last Tuesday and was said to have had herbal sexual-enhancement tablets days before the incident.
Odom was accompanied by his estranged wife Khloé Kardashian while he was being transported to Los Angeles in a medical helicopter at about 8 p.m. EDT, sources told ESPN. He was kept in a private room in the Los Angeles hospital that night, according to the sources.
On Monday, Odom's aunt and godmother issued a statement saying that the 35-year-old was "defying the odds in his toughest battle to date." Odom's family and friends had said earlier in the day that his condition was improving nearly a week after being hospitalized.
"Lamar has always been blessed with a tenacious, fighting spirit, overcoming insurmountable obstacles to achieve the impossible," JaNean Mercer, Odom's aunt, reportedly said in a statement. "These past few days have been no different."
Dennis Hof, the owner of Love Ranch brothel, where Odom was found unresponsive, told CNN that Odom was "in a good frame of mind" at the time and he ate and slept well there. "He picked a couple of girls, and he had the time of his life," Hof said.
Odom spent $75,000 in three days at the brothel that promised him that two women would "take care of any of his needs," Hof told CNN affiliate HLN.
According to Gossip Cop, while Odom's health was improving, he still remained in critical condition and several of his organs were in danger. He still needed intensive care and doctors were assessing brain damage, bodily functions, according to the entertainment website. Odom's long-term diagnosis was unclear.
Odom was taken off ventilator Friday night and was in a condition to talk to people around him. However, his interaction was "minimal," a source told People magazine.
"He's [Odom] woken up and his heart is stronger, but there is still concern about his organs," the source added.
© Copyright IBTimes 2023. All rights reserved.