Lamar Odom On Receiving Support Amid Khloe Kardashian Reconciliation Efforts: 'It's Refreshing'
KEY POINTS
Lamar Odom said "it's really nice to hear" that fans are rooting for him and Khloe Kardashian to rekindle their romance
The retired NBA player said the "KUWTK" star "will always have a place in" his heart
Odom recalled how Kardashian stayed by his side during his near-fatal overdose in 2015
Lamar Odom is happy that fans are rooting for him and his ex-wife Khloe Kardashian to get back together.
The former NBA player has been candid about his relationship with the "Keeping Up With the Kardashians" star as well as his desire to reconcile with her on "Celebrity Big Brother."
During a new interview after he was evicted from the Big Brother house, Odom shared that he was grateful there are still fans who want him and the Good American founder to rekindle their romance.
"Actually, it's really nice to hear [the support]. It's refreshing. When you marry someone in 30 days, they'll always be connected to you somehow, someway. She'll always have a place in my heart," Odom told Us Weekly Tuesday of Kardashian.
The 40-year-old retired athlete recalled how Kardashian stayed by his side during his near-fatal overdose in 2015. He considered her help at the time monumental to him.
"When I came out of the coma, she took care of me. I'm talking about a woman that wiped my backside when I couldn't do it myself," he explained. "So, I'm fond of her for that. She had a lot of dignity and pride as well as I did."
Kardashian and Odom tied the knot in 2009 after one month of dating and even had their own reality show, "Khloe & Lamar." They announced their split four years later, with the reality star filing for divorce in December 2013.
Kardashian temporarily withdrew her divorce petition in 2015 when Odom was hospitalized so that she could make medical decisions on his behalf. They finalized their divorce in December 2016.
In a previous episode of "CBB," Odom opened up about his relationship with Kardashian during a chat with his co-stars Cynthia Bailey, Carson Kressley and Miesha "Cupcake" Tate.
The former basketball player admitted that their split was a big regret of his, saying, "I didn't treat that good woman right." He also said he wished he was "mature enough" back then, and that if he was given a second chance with Kardashian, he would "know what to do and what not to do."
When Bailey encouraged him to reach out to the 37-year-old reality star after he leaves the Big Brother house, Odom said, "Well, I'm going to try my damndest."
Meanwhile, Kardashian also previously spoke about her ex-husband during the "Keeping Up With the Kardashians" reunion special in June 2021.
The "Revenge Body" star told host Andy Cohen at the time that she and Odom were not in touch, but that she wished her ex "nothing but the best." She also clarified that she has no regrets about her relationship with him.
"I think we're all really rooting for him and just want the best for him," Kardashian said, according to Us Weekly. "I loved that chapter in my life. Regardless of how dark and crazy that might sound, it was still just a very significant part of my life and my story, and I wouldn't change it. It sounds crazy, but it was meant to happen and it happened."
Jerry O'Connell, a self-confessed fan of "Big Brother," had been rooting for Odom to win "CBB."
During a recent interview, the actor jokingly said that Odom "has a better chance at winning 'Big Brother' than [reconciling with Khloé], according to social media."
"It's funny, watching the show is, you know, as he describes [himself as] someone who has regrets, and I hate to see someone who has regrets, so I was really pulling for him," O'Connell said of Odom. "I'm really pulling for him in this house. I think it would be great for him if he won this whole thing, it would really propel him into a new stage."
"Celebrity Big Brother" airs on CBS Sundays, Wednesdays and Fridays at 8 p.m. EST and Mondays at 9 p.m. EST.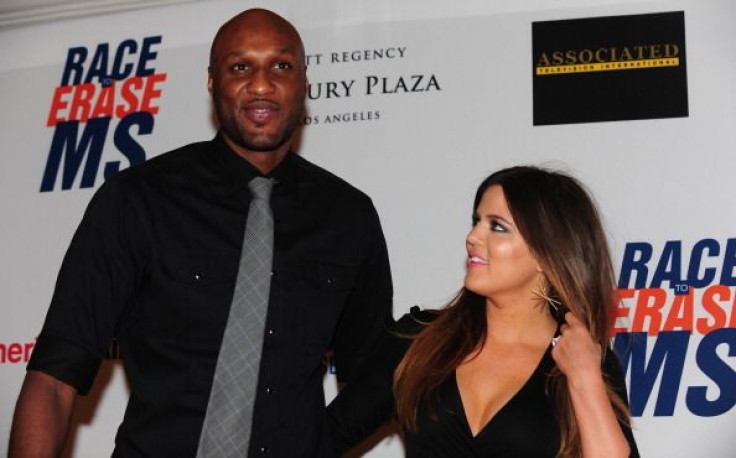 © Copyright IBTimes 2023. All rights reserved.