Lamar Odom Reunites With Wife Khloe Kardashian, Moves Back Into Family Home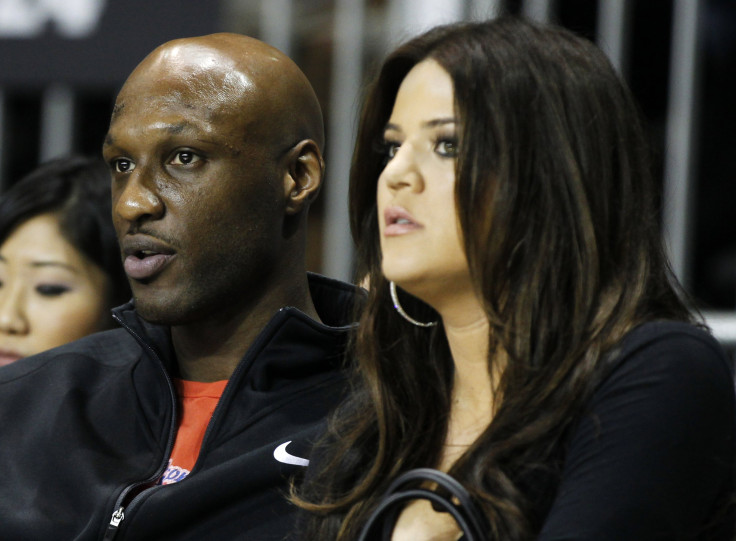 Lamar Odom, who was rumored to be missing since news of his dependence on recreational drugs came to light, has reunited with wife Khloe Kardashian and has moved back into their home after the NBA player threatened to file for divorce if she did not let him back into the house.
According to HollywoodLife, Odom had been staying in a hotel ever since Kardashian kicked him out of their gated community home near the San Fernando Valley in Los Angeles.
But, on Monday, Odom moved back in with Kardashian in what was reported to be a tearful reunion after Odom said he would file for divorce.
"He broke down, literally broke down in tears when he was with her yesterday," a source close to Odom told HollywoodLife. "He has more shame than anything. Khloe held him, and she cried too. It's a sob fest."
"He's ashamed of himself and feels like he's let a lot of people down," the source added.
Kardashian is said to be determined to help Odom kick his drug addiction, which has been going on for the past two years.
And, rumors that the couple is heading for divorce seem to be unfounded, for both Kardashian and Odom were spotted wearing their wedding rings in recent photographs obtained by the media.
According to reports, Kardashian had kept Odom's addiction on OxyContin and Ambien a secret from her entire family, and it was only recently that her sisters -- Kourtney and Kim -- were told about the issue, although mother Kris Jenner had known about it for a while now.
TMZ reported that Kardashian decided to reveal the truth about Odom's dependency on drugs after two women came out with allegations that the NBA player cheated on Kardashian with them.
"She's totally embarrassed because everyone thinks Lamar has been cheating and that she hasn't been able to give him a baby," another source told HollywoodLife. "But in reality he's been doing drugs and she hasn't wanted to start a family with him while he's like that. She's never been able to tell everyone the truth because she's been protecting him."
© Copyright IBTimes 2023. All rights reserved.