Lamar Odom Update: Khloé Kardashian Rejects Estranged Husband's Move-In Plans After Leaving Cedars-Sinai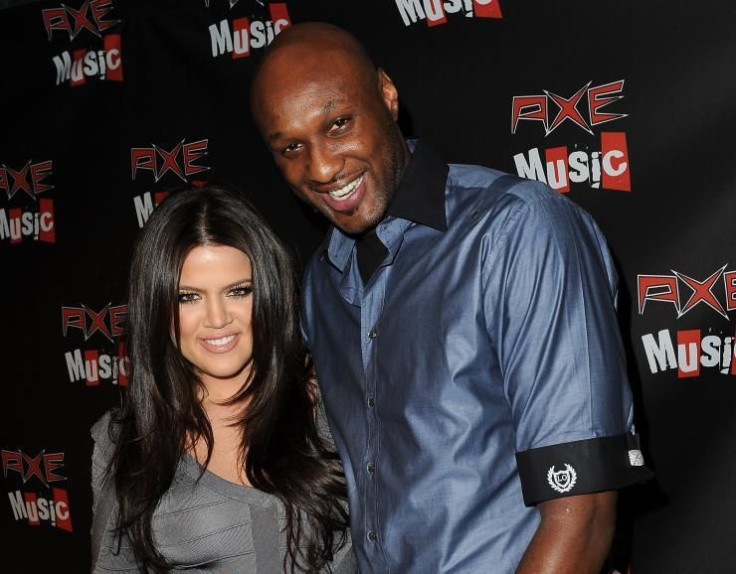 Khloé Kardashian will not allow estranged husband Lamar Odom to move into her home after he is discharged from Cedars-Sinai hospital in Los Angeles where he currently undergoing treatment, media reports said Friday. The news comes as doctors say that a full recovery for the ex-NBA player may not be possible.
"Lamar can't stay at Cedars forever," an insider told Radar Online. "He needs long-term care" and "his associates really would like for him to have a home health-care type of situation, but that may not be possible."
However, they said that moving in with his estranged wife is ruled out.
"Khloé has flat our refused to let Lamar move into her house," the source told Radar Online. "She doesn't want her house to be a hospital. She has been very clear about that."
The source also reportedly said that there are no plans for Odom to move in with his children, who live on the East Coast.
"Lamar's people want him to be in a quality care facility. But they are having trouble finding one that is secure and will provide him with the treatment he needs," the source reportedly explained.
Earlier this week, reports surfaced that Odom may never be the same again despite receiving months of treatment after being found unconscious in a brothel in Las Vegas in October.
"The most difficult aspect of Lamar's recovery, apart from learning to walk, has been dealing with the ongoing incontinence. He has been unable to control his bladder muscles and the urge to go. He refuses to wear an adult diaper, and is going through numerous pairs of underwear daily," another source told Radar Online, adding: "Doctors are hopeful that as Lamar continues to recover, the incontinence won't be an issue."
Kardashian, who has been with Odom since his hospitalization, was criticized for dating another man despite still being married to the former Los Angeles Lakers star.
Last month, a report said that Rob Kardashian was "disgusted" with his sister for letting Odom believe that she would get back together with him, yet continuing her relationship with Houston Rockets player James Harden.
The "Keeping Up with the Kardashians" star called off her divorce following Odom's hospitalization. However, she later said that their "divorce is still going forward." Kardashian reportedly said that Harden had been very supportive throughout Odom's medical struggle.
© Copyright IBTimes 2023. All rights reserved.