Lance Armstrong Admission Expected To Come In Oprah Interview After Cyclist Apologizes To Livestrong Staff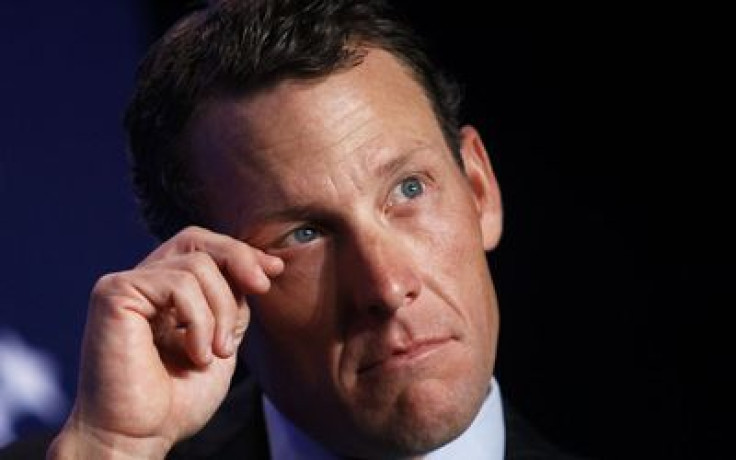 Right before his highly anticipated interview with Oprah Winfrey, Lance Armstrong reportedly apologized to the Livestrong staff.
According to a foundation official, as cited by ABC News, Armstrong addressed about 100 Livestrong Foundation staffers at their Austin, Texas, headquarters for a meeting that included social workers who deal directly with patients as part of the group's mission to support cancer victims.
While reports of tears came along with a "sincere and heartfelt apology," spokeswoman Katherine McLane told the news outlet that the former Tour de France champion "took responsibility" for the trouble he has caused the foundation.
With no comment being made at whether Armstrong's apology included an admission of doping, it was made clear that the former Livestrong director wanted the staff to hear from him in person rather than rely on second-hand accounts.
Armstrong has never publicly admitted to doping and has used every opportunity to strongly deny allegations against him. But despite his long history of denial, sources tell the Associated Press, his interview with Winfrey will be different from all interviews he has done before in reference to the accusations.
According to a person with knowledge of the situation, as cited by the AP, Armstrong will apologize and make a limited confession about his role as the head of a long-running scheme to dominate the prestigious bike race with the aid of performance-enhancing drugs.
In a text to the AP on Saturday, Armstrong said: "I told [Winfrey] to go wherever she wants and I'll answer the questions directly, honestly and candidly. That's all I can say."
The interview, which will be aired on Winfrey's network, OWN, is set to air at 9 p.m. on Thursday during this week's edition of "Oprah's Next Chapter."
The interview is being conducted in Armstrong's hometown of Austin, where Livestrong is located.
Armstrong was stripped of all seven Tour titles last year after a U.S. Anti-Doping Agency report portrayed him as a ruthless competitor, willing to go to any lengths to win the prestigious race. USADA Chief Executive Travis Tygart labeled the doping regimen allegedly carried out by the U.S. Postal Service team that Armstrong once led "the most sophisticated, professionalized and successful doping program that sport has ever seen."
The interview with Winfrey will be Armstrong's first public response to the USADA report.
© Copyright IBTimes 2023. All rights reserved.