Lance Armstrong Confession Opens Former Cycling Champ Up To Lawsuit From Justice Dept, Could Cost 'Tens of Millions'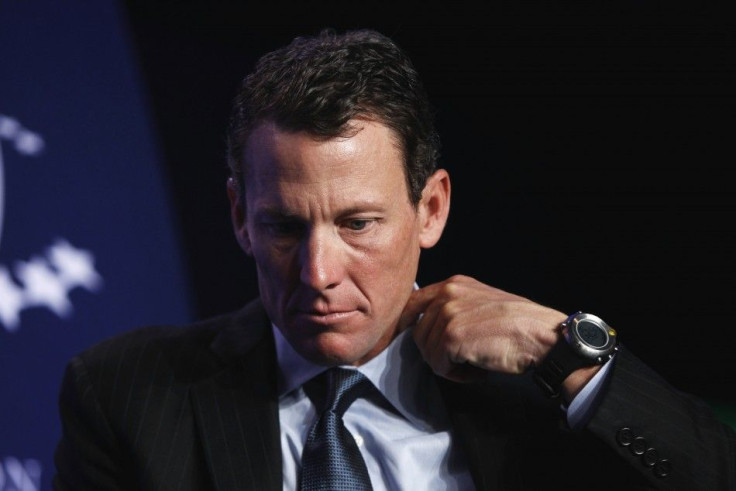 Now that Lance Armstrong reportedly has come clean about his use of performance-enhancing drugs, the dethroned cycling champion could face a lawsuit that could cost him millions of dollars.
Armstrong has confessed to doping in an interview with Oprah Winfrey that will be aired on Thursday, the Associated Press and others reported
Now the U.S. Justice Department is considering joining the federal whistleblower lawsuit first filed by former Armstrong teammate and Tour de France winner Floyd Landis in 2010, the Wall Street Journal reported Monday night.
Neither Landis nor anyone from the Justice Department has acknowledged the existence of the suit (all whistleblower lawsuits are sealed), but the paper says anonymous sources have come forward to say Armstrong "and team managers defrauded the U.S. government when they accepted money from the U.S. Postal Service."
Armstrong has been named by Landis and other former Postal Service teammates as the ringleader of a steroid conspiracy, an infraction that stood in breach of contract. Landis first became involved under the umbrella of the Federal False Claims Act, a provision that allows private citizens to sue for alleged fraud against the government, the Journal reported.
Armstrong and team managers received $30.6 million from their management company, but because penalties in such a suit provide triple the original payment, the disgraced Tour de France winner could be on the hook for tens of millions of dollars.
Armstrong's estimated worth is near $100 million.
The Justice Department has not yet decided to join Landis' suit, but sources told the Journal that Armstrong's lawyers have been in contact with the government. They're thought to be far apart in negotiations.
The Justice Department would reportedly only have to prove that the defendants knowingly lied, not that the Postal Service lost money.
© Copyright IBTimes 2023. All rights reserved.