Large Stone Breasts Survive Lightning Strike In Australia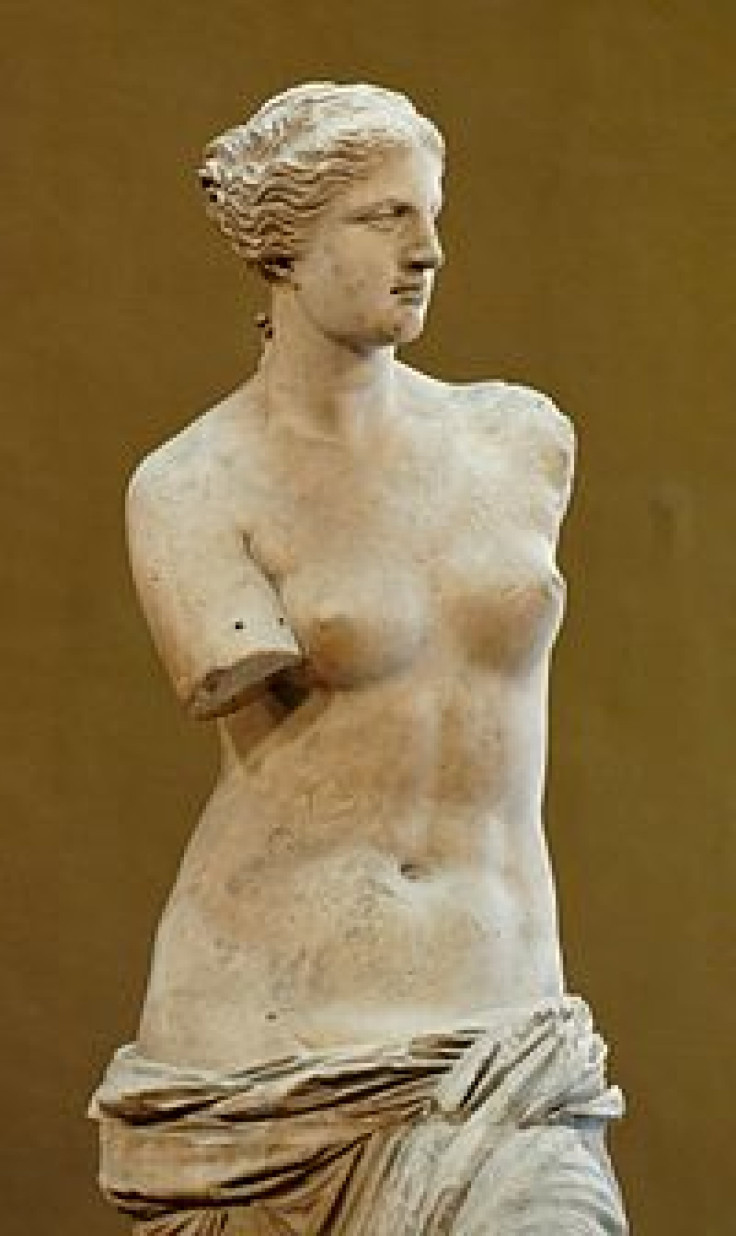 A lightning bolt that struck a hand-carved replica of the Venus de Milo in Australia's Northern Territory shattered the sculpture's entire body on Friday, but left her breasts miraculously intact.
Tom Finlay, a 48-year-old stonemasonry boss and the sculptor behind the breasts (and the rest of the statue, as well) said he was standing 164 feet from his masterpiece when he saw a flash of white light and heard an "almighty kaboom," reported NT News. His statue, made of local porcelanite, had been fastened to a nearly 20-foot-tall steel-reinforced column when it was struck and shattered by the lightning bolt.
"There was a clap of thunder and the sculpture blew up like a rocket-launcher had hit it," said Finlay, before adding, "the lightning looked like a serpent."
"Everything disintegrated but the breasts - all that's left is what's under her hips," said Finlay, who explained that the voluptuous, nearly 5-foot-tall sculpture carried special sentimental significance for him as it was his first sculpture of a human.
"It was my twist on Venus - the original was petite but I made her more motherly and voluptuous," Finlay said, referring to the ancient Greek Venus de Milo sculpture by Alexandros. "I made it when Claire Martin was chief minister, and the Palmerston, Katherine and Alice Springs mayors were all women. … It was my tribute to Territory women."
But according to the Australian news publication, Finlay was shocked that any piece of his beloved handiwork had survived at all. Not only did the stone breasts survive the strike, but they also impressively prevailed after a 26-foot drop from their perch, onto the stone floor below, with only one nipple damaged in the fall.
"It's still a bit raw," he said. "I'll leave the statue the way it is to show the force of nature. ... I might mount (the breasts) and hang them in my office."
© Copyright IBTimes 2023. All rights reserved.