'The Last 5 Years' Trailer: Anna Kendrick Sings Her Heart Out In First Look At Her Romance Musical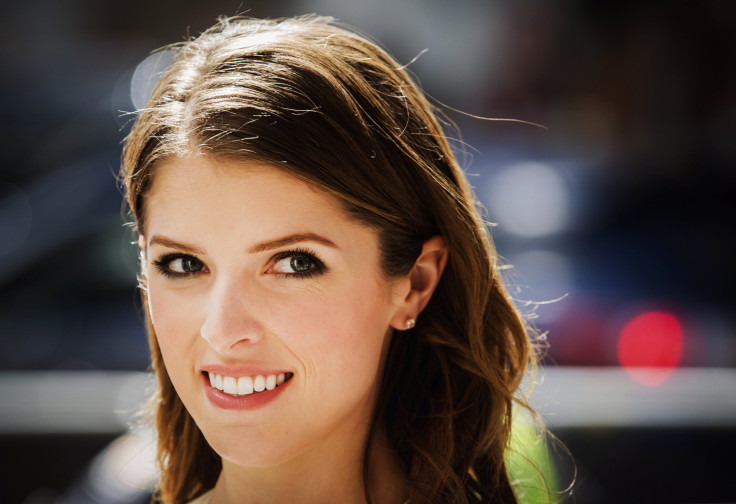 The first trailer for the Anna Kendrick-led musical "The Last 5 Years" debuted on Dec. 8 giving fans a look at the "Pitch Perfect" star's latest musical role. Starring alongside Jeremy Jordan, the two get serious exploring the emtions of a committed relationship through song.
The film, based on the musical by Tony award winning composer and lyricist Jason Robert Brown, is a story about the rise and fall of a relationship and marriage between struggling actress Cathy Hiatt (Kendrick) and successful novelist Jamie Wellerstein (Jordan). As NPR notes, the film is told almost entirely through song rather than traditional dialogue. However, what really sets this story apart from others in the romance musical genre is the way it's told.
"The Last Five Years" explores the anatomy of a breakup from not only two points of view, but two timelines as well. Kendrick's character reviews the relationship from back to front, starting with the end of their marriage. Meanwhile, Jordan revisits the romance front to back, starting with the meeting and puppy love phase. The two memories meet in the middle at their wedding, according to Broadway World.
Like the movie, the trailer is an emotional roller coaster, going from a lengthy breakup note to a passionate love scene – all set to Brown's original music. Speaking of the music, many have noticed the difficulty of writing a musical with limited dialogue. Even in the trailer, the songs are more descriptive of plot than large show-stopping numbers.
"The arrangements are intuitive, the lyrics straightforward and conversational, giving the impression that in emotionally pitched situations, characters have intuitively stepped up from speaking to song," writes Variety in its review.
Luckily, the film couldn't be in better hands in terms of cast. Both of its stars are Tony nominated actors, Kendrick for "High Society" and Jordan for "Newsies." Directed by Richard LaGravenese ("P.S. I Love You"), the story originally debuted at the Toronto Film Festival in September. It's set to hit theaters in February of 2015. This means fans of the "Cup Song" artist will get yet another chance to hear her sing on the big screen in 2015. Currently she's set for singing roles in "Pitch Perfect 2" and "Into the Woods." In addition, she'll appear in the Oscar-buzzing film "Cake" alongside Jennifer Aniston.
While fans wait for more chances to hear Kendrick sing, they can check out the trailer for "The Last 5 Years" below:
© Copyright IBTimes 2023. All rights reserved.