With Last MD-11 Passenger Flight, Another Aviation Icon Goes Away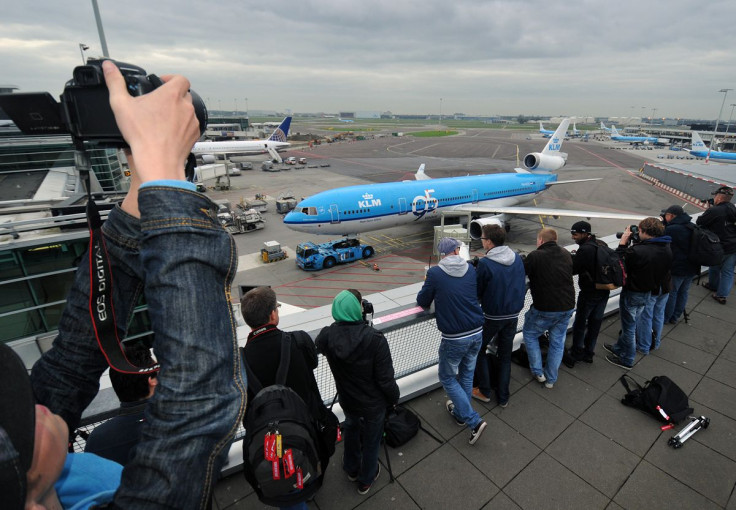 AMSTERDAM -- The last three-engined widebody airplane in commercial passenger service made its last revenue flight Sunday, consigning to history yet another symbol of the jet age. The last flight operated by a McDonnell Douglas MD-11, a KLM Royal Dutch Airlines service from Montreal, landed early Sunday in Amsterdam. The exit from service of the MD-11 marks the demise of the last intercontinental, double-aisle jet made by a Western planemaker other than Boeing or Airbus.
The event attracted hundreds of aviation enthusiasts from all over the world, who booked a seat on flight KL672 to witness firsthand the retirement of an airplane that made its name as the last American competitor to Boeing jumbos. To many of them -- a flight attendant estimated enthusiasts occupied nearly half of the 285 seats -- it was an occasion to relive an era they said had ended.
"When I was young, you went to an airport and every airline had its own type," said Achim Linde, a 47-year-old architect from Berlin who had planned a vacation to North America to be on the last MD-11 flight. "The Russians flew Soviet jets, the French flew Caravelles made by Sud-Aviation. Now it's just Airbus and Boeing."
The airline, mindful of the growing clout of the avgeek subculture -- something between a hobby and a lifestyle, whose devotees crisscross the globe in pursuit of unusual airplanes -- had planned events in Montreal and Amsterdam around the flight. Fire trucks gave the jet a water-cannon salute at both ends, airport vehicles escorted it in a motorcade when it landed, and on-board meals included special sweets with the MD-11 logo and champagne. Passengers could also access the flight deck when the plane was on the ground, a near-impossible feat since 9/11.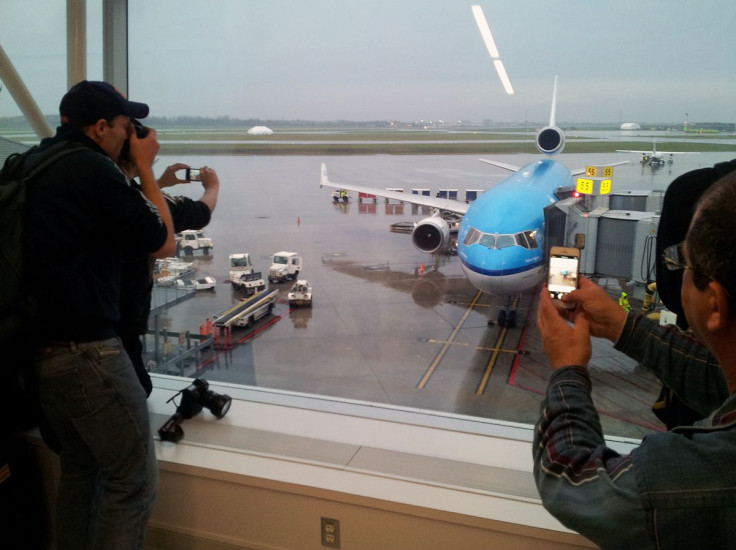 Yet, for all its romantic cachet and sleek lines, the MD-11 was a commercial flop that sold only 200 units over a short production run from 1988 to 2000, and was haunted by a poor safety record. Conceived by McDonnell Douglas as a bigger successor to the DC-10, which was also retired this year, it was plagued by issues including higher fuel burn than anticipated and poor reliability in its initial years, which cost airlines money.
Pilots loved the roomy cockpit with large digital displays, but were less enamored of the plane's nervous temperament. The MD-11 was famously hard to land, and especially balky when the wind came from its side. Landing crashes accounted for five of the nine MD-11 accidents. According to data published by Boeing and updated through 2013, it had had 3.62 accidents with hull losses per million departures, far more than contemporary large jets. The MD-11 was almost four times more likely to crash, statistically, than the Boeing 747 series 400.
"The flight deck was the best I've worked in, but as far as aerodynamics, the plane didn't fly well," a captain for Italian airline Alitalia, who asked to remain anonymous, told International Business Times during a flight in 2007 aboard a Boeing 777, the airplane that largely killed off the MD-11. Able to fly farther and with more passengers, but using just two engines, the 777 was much more fuel efficient, and swept up the market for medium-to-large size long-range widebodies. The trijet's sales disaster was a prime cause in the demise of McDonnell Douglas, which was bought by Boeing in 1997.
KLM captain Erwin Gabel, who commanded the last flight, would not speak disparagingly of the jet he was ushering into aviation's hall of fame (the landing, by the way, was remarkably smooth). He did say, speaking to passengers at the boarding gate in Montreal, it was time for more fuel-efficient models.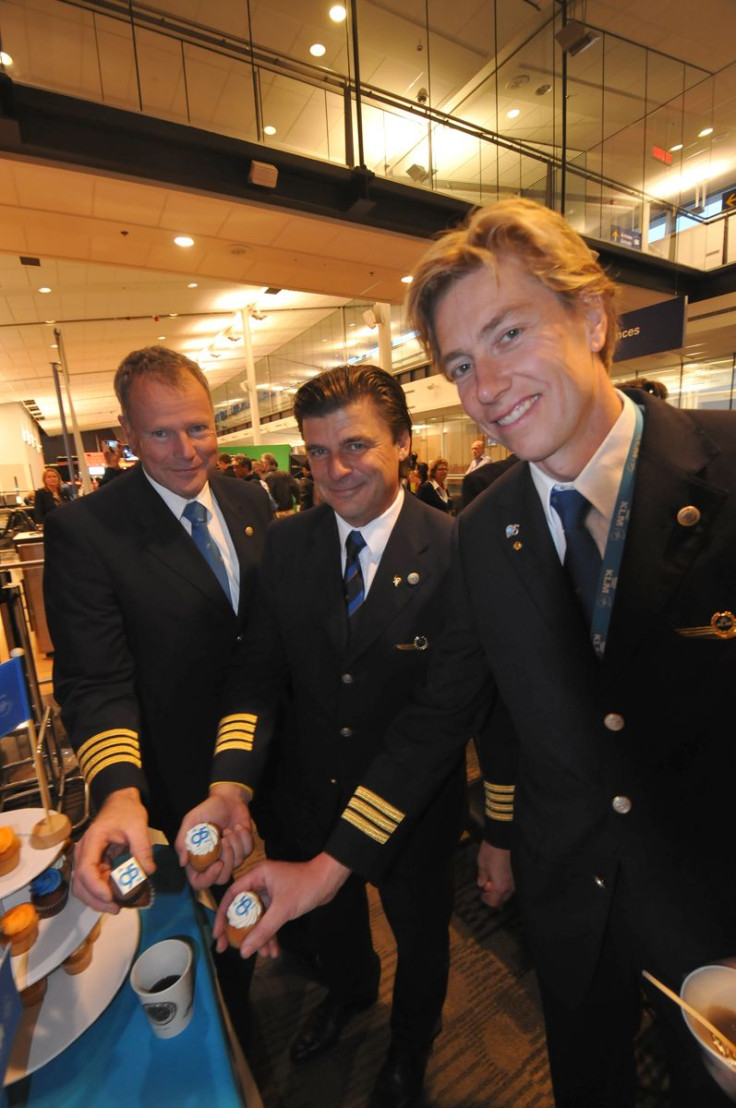 The MD-11's cargo version soldiers on, with FedEx as its largest operator, and will likely fly on for several years. The passenger models have lost nearly all value except as sources of parts for other airplanes -- which will be the fate of KLM's last one, said the final flight's first officer, Michiel De Bruyne. It will be flown to a storage location, most likely in the United States, and taken apart for spares.
But even on its way to the scrap yard, the last ship of its kind went out with class.
KLM christens all of its aircraft with individual names; its 10 MD-11s bore those of distinguished women, such as Florence Nightingale and Maria Montessori. The one that made the last flight displayed proudly the name of a Dutch icon of style: Audrey Hepburn.
FOR FREE to continue reading
✔️ Unlock the full content of International Business Times UK for free
offer available for a limited time only
✔️ Easily manage your Newsletters subscriptions and save your favourite articles
✔️ No payment method required
Already have an account?
Log in
© Copyright IBTimes 2023. All rights reserved.