Latin American Boyband CNCO's Members To Star On Disney+ Miniseries '4 Ever'
KEY POINTS
Production for CNCO's "4 Ever" has already started
The story follows four strangers who must form a band to find a missing guitar
The group released the single "Party, Humo y Alcohol" in January
Members of Latin American boyband CNCO are making their acting debut on the upcoming Disney+ miniseries "4 Ever," which will premiere later this year.
The five-episode miniseries follows the story of young musicians Andy (Christopher Vélez), Ian (Richard Camacho), Ciro (Zabdiel De Jesús) and Darío (Erick Brian Colón) who meet by chance at a restaurant after the disappearance of a valuable guitar. The four strangers must form a band in order to recover the guitar and return it to its owner, Deadline reported.
"4 Ever" is produced by Tolmur and Bourke and directed by Nuno Gomes. The miniseries is already under production in Miami.
Forming a band would not be easy for the quartet due to the differences in their character. Andy's character is described as a "demanding perfectionist," while Darío is "sensitive and romantic" and Ciro is "distant and aloof."
"However, their passion for music becomes their common language and brings them together despite their differences as they embark on a journey that involves the promise of success – and also failed opportunities," the series' synopsis read, Billboard reported.
The other cast members include Carlos Ponce, Virginia Álvarez (Helena), Noemi Hopper (Sabrina), Laura Rosguer (Alicia), Jearnest Corchado (Helga), Sonya Smith (Paulina), Wendy Regalado (Teresa), Ricardo Becerra (Francisco), Mariano Chiesa (Oliver), Guido Massri (Julio De los Ríos), Yesika Glikman (Isabella Smith) and Christopher Navarro (Mateo).
The miniseries will feature three original songs performed by the group and three covers of well-known ballads.
CNCO alludes to the Spanish word "Cinco," which means five. The boyband was formed in 2015 following the reality competition series, "La Banda," which was created by Simon Cowell and Ricky Martin.
The fifth member of the group, Joel Pimentel, left CNCO in May 2021 "to explore other artistic avenues."
CNCO released their first single of the year, "PHA (Party, Humo y Alcohol)," in January.
"We wanted to start off the year doing something different and this song was the correct one for this new era that we're entering," De Jesús previously said in an Instagram Live interview.
"The song is literally about empowering women when they get their heartbroken," Vélez explained. "In the lyrics, we tell her to go out, be confident and live her life."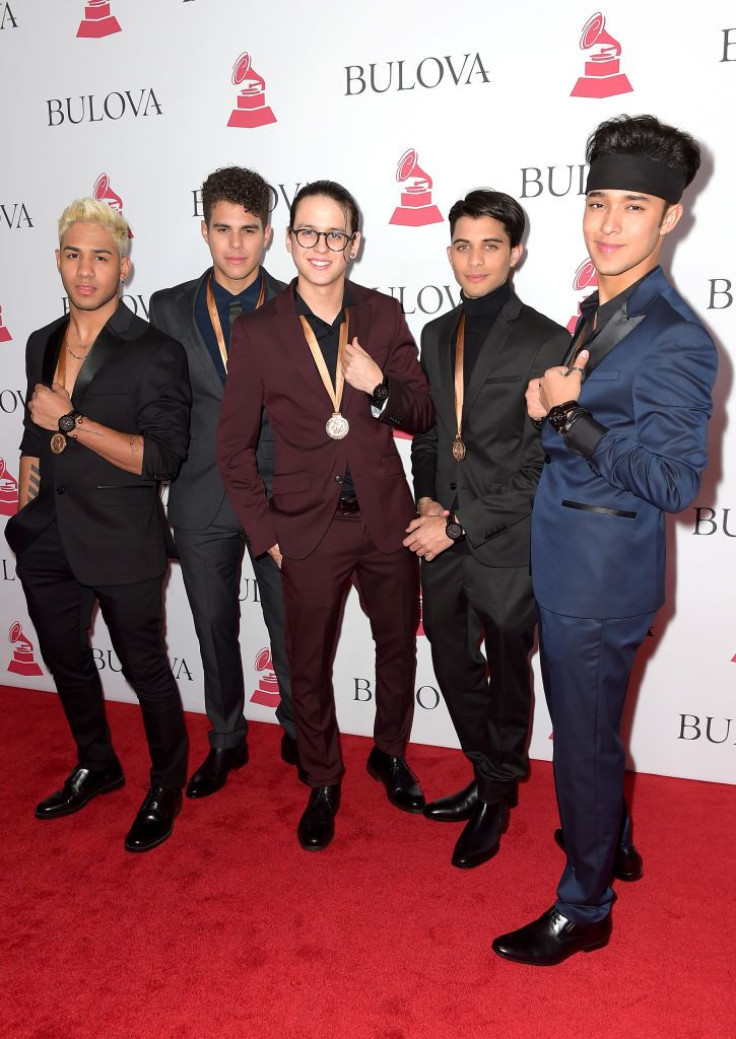 © Copyright IBTimes 2023. All rights reserved.