Laura Marano, Gregg Sulkin Team For New 'A Cinderella Story' Christmas Movie
The "A Cinderella Story" franchise is back with an all-new movie!
Taking the lead this time around is "Austin & Ally" alum Laura Marano, who recently released her new EP "Me," and her love interest will be played by "Runaways" actor Gregg Sulkin.
Titled "A Cinderella Story: Christmas Wish," this will be the fifth installment in the iconic teen film franchise and the first centered around the holiday. It's currently filming in Vancouver, British Columbia, Canada, and Sulkin's been secretly teasing the movie on social media for weeks.
"Brimming with overtones of the timeless Cinderella fairy tale, this contemporary musical finds Katherine 'Kat' Decker dreaming of becoming a famous singer-songwriter," according to a press release. "Her reality, however, is suffocated by her conniving and cruel stepfamily and a demoralizing job working as a singing elf at billionaire Terrence Wintergarden's [Barclay Hope] Santa Land.
"When she starts to fall for Nick [Sulkin], the handsome new Santa at the tree lot, things begin to look up. Unfortunately, when her stepmother and stepsisters realize Kat has been invited to the prestigious Wintergarden Christmas Gala, they'll stop at nothing to procure their own invitation and keep Kat from attending. With the help of an attentive dog, a true friend, and a little bit of magic, Kat may just make it to the gala, discover the true identity of Nick, and learn the real meaning of Christmas."
"When Calls the Heart" star Johannah Newmarch will play Kat's cruel stepmother, Deirdra Decker, while the stepsisters, Joy and Grace, will be played by Lillian Doucet-Roche and Chanelle Peloso, respectively. As for Kat's best friend Isla, "One Day at a Time" actress Isabella Gomez is taking on that role.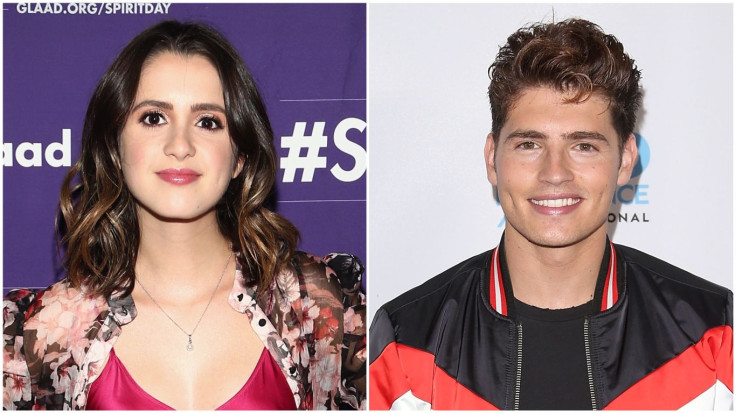 Michelle Johnston wrote and directed "A Cinderella Story: Christmas Wish," after choreographing the first four movies and working as a producer on the past three. This will be Dylan Sellers' fifth time producing for the "A Cinderella Story" franchise. Trygge Toven and Toko Nagata are the music supervisors. Front Street Pictures Inc. produced the movie in association with Blue Ribbon Content for Warner Bros. Home Entertainment.
The franchise first kicked off in 2004 with "A Cinderella Story," starring Hilary Duff and Chad Michael Murray, and then it continued with 2008's "Another Cinderella Story" with Selena Gomez and Drew Seeley, 2011's "A Cinderella Story: Once Upon A Song" with Lucy Hale and Freddie Stroma and, the most recent installment, 2016's "A Cinderella Story: If The Shoe Fits" with Sofia Carson and Thomas Law.
"For 15 years, the 'A Cinderella Story' franchise has enchanted audiences with its emotional storylines, engaging music, and talented young actresses in the key lead role," Mary Ellen Thomas, Warner Bros. Home Entertainment Vice President of Family & Animation Marketing, said in a press release. "We know that fans of 'A Cinderella Story' will love this heart-warming holiday tale filled with music and magic."No release date for "A Cinderella Story: Christmas Wish" has been announced yet.
© Copyright IBTimes 2023. All rights reserved.