Are 'When Calls The Heart,' 'Garage Sale Mysteries' Canceled Amid Lori Loughlin Scandal?
Since news broke about Hallmark Channel deciding to drop Lori Loughlin from all of her projects after she was arrested in connection to the college admissions scandal, fans have been asking, "Is 'When Calls the Heart' canceled? What will happen to 'Garage Sale Mysteries'?" Well, the network's made a concrete decision about the former but not officially on the latter.
Loughlin's been playing Abigail on the network's period drama since the 2013 movie that started it all and was still a major character in Season 6, which just started airing a few weeks, as well as a co-executive producer on the series. After dropping the actress from the show, Hallmark halted airing new episodes of "When Calls the Heart" until it evaluated "all creative options" for the show but promised fans it was not canceled.
"#Hearties, we assure you that Hallmark Channel has no plans to cancel When Calls the Heart," the network tweeted. "Hope Valley has many more stories left to share and we will let you know the details soon."
Co-creator and executive producer Brian Bird jumped in to share his own words of reassurance to fans about the future of the much-loved series.
"#Hearties, thank you for your love, support, and patience these last several days as we have all been preoccupied with the news about Lori Loughlin and her family, and the decisions our colleagues at the Hallmark Channel USA needed to make," he wrote on Facebook. "As you can imagine, everyone involved with When Calls the Heart was surprised by these developments, so we hope you can forgive us for initially staying silent while we sorted through how to respond.
"As for the show itself, we know millions of fans are on pins and needles wondering what will happen now. Let us reassure you, When Calls the Heart has always been bigger than the sum of its parts, and it HAS NOT BEEN CANCELED. With the full support of the network, we have gone on a creative hiatus to do some retooling on the remaining Season 6 episodes. That process has already begun. Hope Valley will return to your TV screens as soon as we can bring the episodes to you."
Although the show will be coming back, the loss of Loughlin from the series is likely hitting fans hard as it comes just under a year after the show lost Daniel Lissing (Mountie Jack Thornton) from its cast. No decision has been made yet about the future of Loughlin's character, Abigail. The network could choose to either recast the role with another actress or write her out altogether.
A return date for new "When Calls the Heart" Season 6 episodes has also not yet been decided.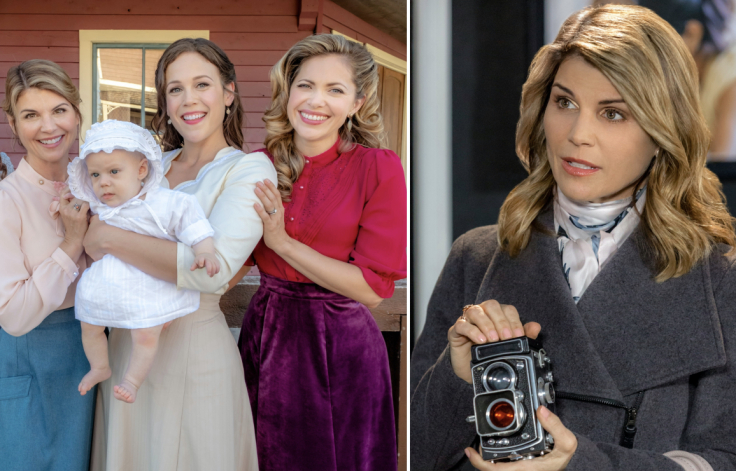 Along with kicking off "When Calls the Heart" in 2013, Loughlin also began her "Garage Sale Mystery" franchise the same year. There have been 15 "Garage Sale Mysteries" movies in total over the years, with the last one, "Garage Sale Mysteries: Murder In D Minor," airing at the end of August 2018.
Hallmark was set to premiere four new installments in August 2019 — one had already finished filming and another one was in production at the time of Loughlin's arrest — but the network has pulled them from its schedule.
"We are saddened by the recent news surrounding the college admissions allegations," Crown Media Family Networks, which owns Hallmark Channel and Hallmark Movies & Mysteries, said in a statement last week. "We are no longer working with Lori Loughlin and have stopped development of all productions that air on the Crown Media Family Network channels involving Lori Loughlin including Garage Sale Mysteries, an independent third party production."
The network has made a clear decision about continuing on with "WCTH," but there has been no word on if "Garage Sale Mystery" is officially canceled after 15 movies or if the franchise will continue on without Loughlin.
International Business Times has reached out to Hallmark for an update on the fate of "Garage Sale Mysteries" but has not yet received a response.
© Copyright IBTimes 2023. All rights reserved.