Laura Prepon Talks About Leaving Scientology: 'It's No Longer Part Of My Life'
Laura Prepon has revealed she left the Church of Scientology five years ago and has made various changes in her life since.
The "Orange Is the New Black" star opened up on how motherhood has been a "game-changer" for her, in an interview with People. Her faith was also brought up during the conversation.
"I'm no longer practicing Scientology," Prepon told the outlet. "I've always been very open-minded, even since I was a child. I was raised Catholic and Jewish. I've prayed in churches, meditated in temples. I've studied Chinese meridian theory. I haven't practiced Scientology in close to five years and it's no longer part of my life."
The 41-year-old actress further explained that she is currently into meditation and likes to do it with her husband, actor Ben Foster.
"We meditate daily and I'm really liking it, because it's something that helps me to hear my own voice and it's something we can do together."
Prepon, who welcomed her first baby girl in 2017 and second baby boy in 2020, noted that motherhood has encouraged her to make changes in her life.
"If motherhood has taught me anything so far, it's that something can work out for a period of time and then you move on and evolve from that," Prepon noted.
"As a new mom, I was riddled with anxiety that I had never experienced before," she recalled. "My friends who were mothers with older kids said, 'Laura, this is a phase, you'll move on and then it will be something different.' And that has transcended into other parts of my life. We're all evolving. I always see that with my kids."
Prepon took to Instagram Tuesday to share two photos of her and her kids. In the snaps, the mother of two could be seen spending quality time with her family.
In the caption, she wrote, "Every year I like to take a couple of weeks off in August to spend some quality time with my family. No video this week or next - hope you guys are having a great end to your summer, as well!"
Besides playing Alex Vause in "Orange Is the New Black," which ran from 2013 to 2019, Prepon is also known for portraying Charlotte Dylan in the 2017 film "The Hero" and Cathy in the 2016 flick "The Girl on the Train."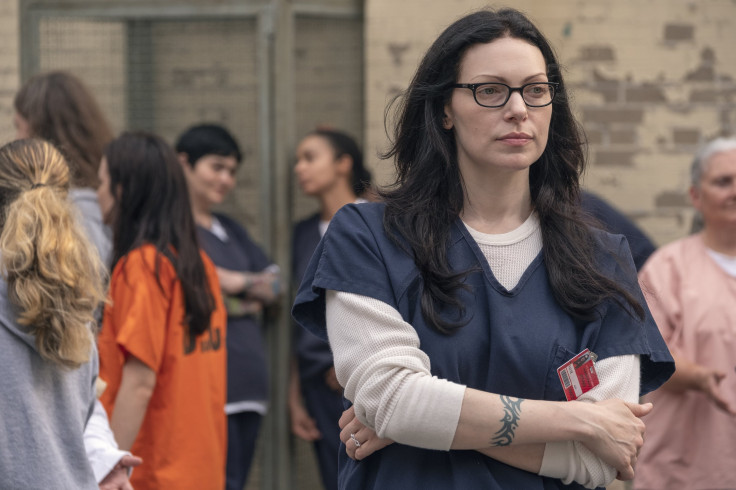 © Copyright IBTimes 2023. All rights reserved.