Lauren Jauregui Hints At 'Branching Out,' Solo Projects For Fifth Harmony Members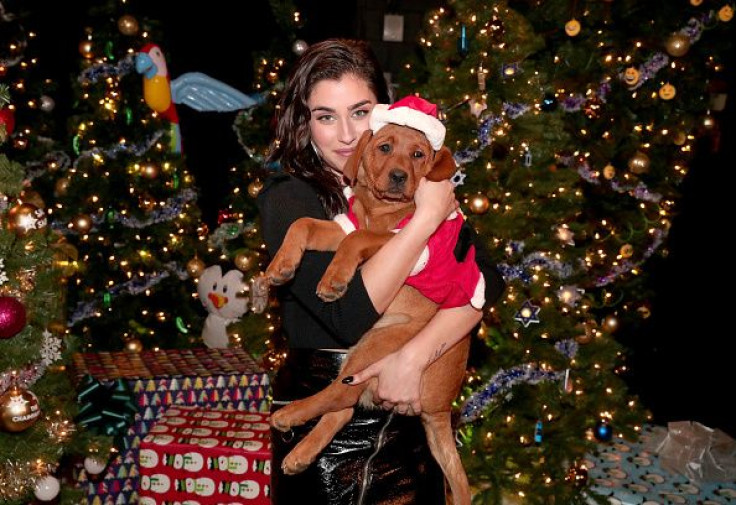 Lauren Jauregui and the other members of Fifth Harmony have no plans to stop "branching out."
The singer recently spoke with Entertainment Tonight about her solo career and said that everyone from the all-girl group has been doing the same. Jauregui also said that they are supportive of each other's individual careers so working separately has not been an issue for them.
"I mean, all of us are exploring our own projects right now. We're at such an amazing place harmoniously with each other with communication and support for one another. We've grown so much over the past year even, and I love genuinely being able to explore myself and know that my girls are there for me," she said.
Former Fifth Harmony member Camila Cabello was the first one to branch out by leaving the group in December 2016. Since then, she has collaborated with other musicians. Most recently, she released her hit song, "Havana," and was also given the breakthrough artist award at the Billboard Women in Music 2017.
Ever since her departure, Jauregui, Dinah Jane, Normani Kordei and Ally Brooke have pursued their invidual careers.
"It's really cool, because we're branching out to creatively discover ourselves because we never really got an opportunity to do that since we started this when we were… I was 16 when I started. It's cool to be able to give each other that space to really explore ourselves individually and grow," Jauregui said.
Meanwhile, there have been rumors that Fifth Harmony will no longer be a group. But Kordei previously debunked the speculations.
"I'm not leaving my group," she said after announcing her solo venture in October. "I would never. We're on such a high right now. We're at our peak. It would be dumb at this point, and it's not what I want to do with my heart and soul. That wasn't even a thought. All it is, is that I got my own manager to kind of help guide me with whatever it is that I want to do aside from the group. That's all it is," she told Entertainment Tonight.
© Copyright IBTimes 2023. All rights reserved.