Lauryn Hill Released From Prison After 3 Months, Releases New Single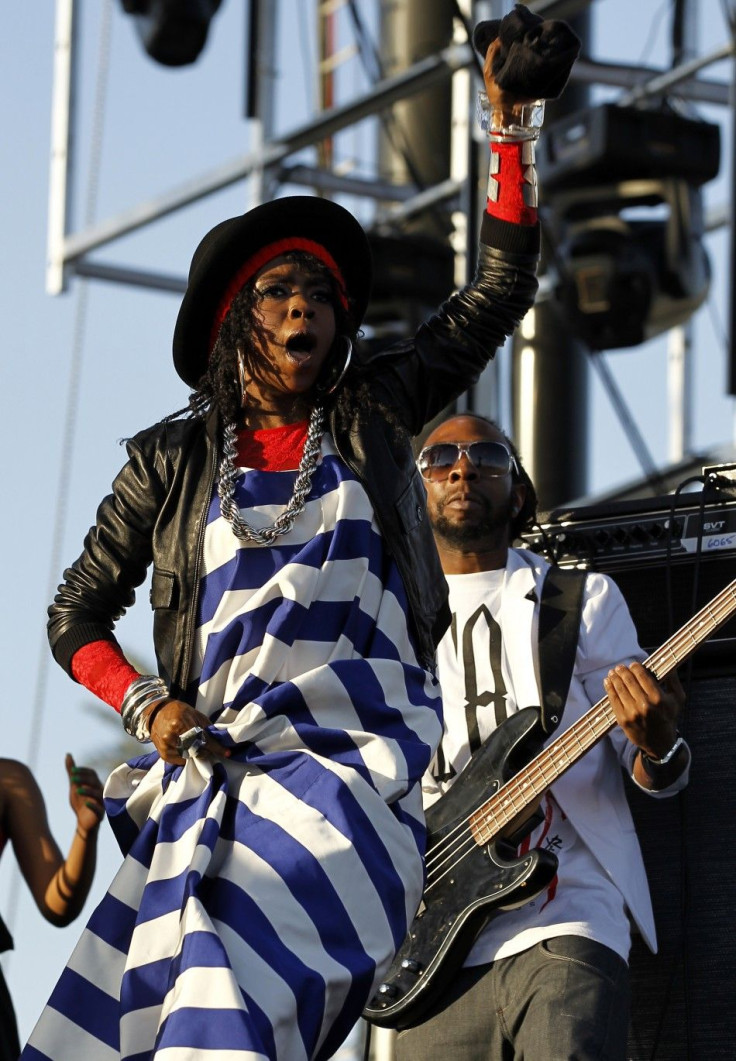 Grammy-winning singer Lauryn Hill, who was sentenced to prison for three months after pleading guilty to evading taxes, was released from a minimum security facility in Danbury, Conn., on Friday, Associated Press reported.
Hill marked her release from prison by releasing a single titled "Consumerism," a follow-up to "Neurotic Society Compulsory Mix," which the 38-year-old released through iTunes shortly before being sentenced in July. In her latest song, Hill raps about social ills such as "compromised commercialism," sexism, "neo McCarthyism" and racism, which she had earlier cited as one of the reasons for her tax problems.
"I shuddered during sentencing when I kept hearing the term 'make the IRS whole' ... make the IRS whole, knowing that I got into these very circumstances having to deal with the very energies of inequity and resistance that created and perpetuated these savage inequalities," Hill said in a statement on her blog. "The entire time, I thought, who has made black people whole?!"
Hill, who rose to fame by singing with the Fugees as a teenager in the 1990s, pleaded guilty last year and was sentenced in July. AP reported that Hill was punished for failing to pay taxes on more than $1.8 million earned between 2005 and 2007. Unpaid state and federal taxes in 2008 and 2009 were also taken into account, bringing total earnings on which tax was unpaid to about $2.3 million.
On Friday, Hill's attorney said in an email to AP that the singer will be confined in her home for three months in accordance with the terms of her guilty plea.
"Ms. Hill was released today from federal prison after serving her sentence," Nathan Hochman, Hill's attorney, said. "She was released several days early based on a number of factors the Bureau of Prisons takes into consideration, including good behavior. She will now start today a one-year period of probation with three months of home confinement during that year."
© Copyright IBTimes 2023. All rights reserved.