Lawyer Reacts To Amber Heard Asking For Mistrial In Johnny Depp Case Over Alleged Juror Mix-Up
KEY POINTS
A trial attorney discussed Amber Heard's lawyers' request for Johnny Depp's defamation trial against her to be declared a mistrial
The actress' legal team alleged that the wrong juror showed up to the trial
Attorney Christa Ramey said Heard's lawyers' failure to bring up the matter in time means "it is considered waived"
A civil rights and trial attorney has weighed in on Amber Heard's legal team's request for the verdict in Johnny Depp's defamation trial against her to be thrown out and their allegation that the wrong juror showed up to the trial.
Heard's lawyers filed a motion this week asking for the former couple's defamation trial to be declared a mistrial because "Juror No. 15" in their six-week trial in Virginia allegedly "was not the individual summoned for jury duty on April 11, 2022."
They claimed in court documents that the person who was selected for the jury was 77 years old at the time, and shares the same last name and address as someone who was 52. Heard's legal team alleged that it was the younger person who served as a juror in their trial and not the older one who was actually summoned.
Discussing their concern over the juror's age, lawyer Christa Ramey, co-founder of Los Angeles-based civil litigation firm Ramey Law PC, told Nicki Swift that this indicates that "Amber Heard's team has been watching too many movies."
Ramey said that this concern appears unwarranted because there's a possibility that the juror simply shares a name with someone younger than them. The lawyer also pointed out that Heard's team had plenty of time to object during the jury selection.
"When I'm questioning potential jurors during jury selection, I research every single one of them. I Google their names and look through their social media," the trial attorney explained, adding that she believes Heard's lawyers did the same. "If they thought that this was not the actual person summoned to court, they should have objected at the time of jury selection."
Ramey said that their failure to bring up the matter in time only means that "it is considered waived."
Ramey also dismissed the possibility of anyone showing up to court without receiving a summons for jury duty. She told the outlet that jurors would need to produce a Fairfax County juror's badge and show a proper form of identification to confirm their identity, thus it was unlikely that an imposter was able to gain entry into the trial.
But Ramey said it is not surprising that Heard is attempting to overturn the verdict, pointing out that "motions to set aside a jury verdict are ... the necessary first steps to an appeal."
However, the lawyer said she believes that the judgment in their defamation trial has "zero chance" of being "set aside" by the judge.
According to Ramey, Judge Penney Azcarate "served as the eighth juror in the courtroom" and going against the verdict would mean going against her judgment.
"Heard's team is asking the judge to admit that she got it wrong when her rulings were well thought out," the lawyer added.
On June 1, a Virginia jury ruled that Heard defamed Depp when she wrote a 2018 op-ed for the Washington Post about surviving domestic abuse. The actor was awarded $15 million in damages, which the judge reduced to $10.35 million in accordance with state law.
Heard partially won her countersuit against Depp, receiving $2 million in compensatory damages and no punitive damages.
Heard's lawyers have since argued that the $10.35 million award against the actress was "inconsistent and irreconcilable" with the jury's conclusion that both had defamed each other.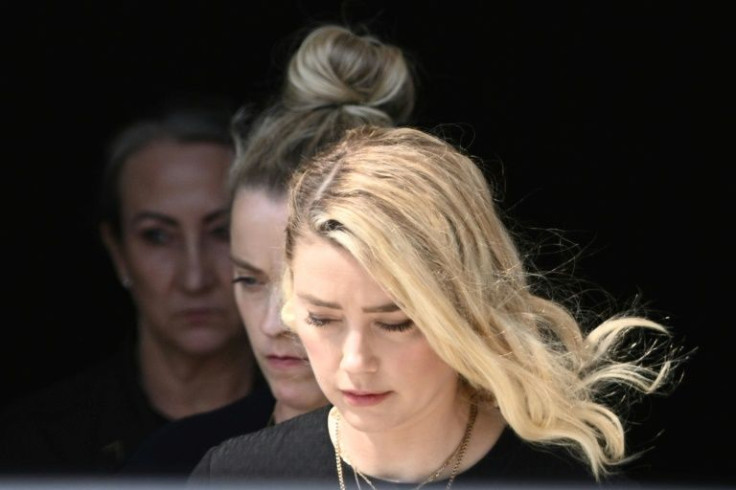 © Copyright IBTimes 2023. All rights reserved.