Lawyer Wants Overweight Drug Dealer Client To Be Set Free To Avoid COVID-19
KEY POINTS
A lawyer is asking the court to free his drug dealer client for fear of contracting COVID-19
Terrill Latney's lawyer cited his health conditions for being overweight
Having high blood pressure puts Latney in high risk of the virus
Latney distributed large quantities of crack cocaine, cocaine and heroin in the Riverhead area for nearly a decade
An overweight felon with high blood pressure might just be sent home to avoid being infected with COVID-19.
40-year-old Terrill Latney was busted by the Long Island Gang Task Force of the FBI for the death of 27-year-old Thomas Lacolla in 2015, among other charges.
Latney, who weighs around 460 pounds, and Jimmy Dean, led the Red Stone Gorillas "set" of the Bloods gang and terrorized the streets of Riverhead, said the Riverhead News-Review.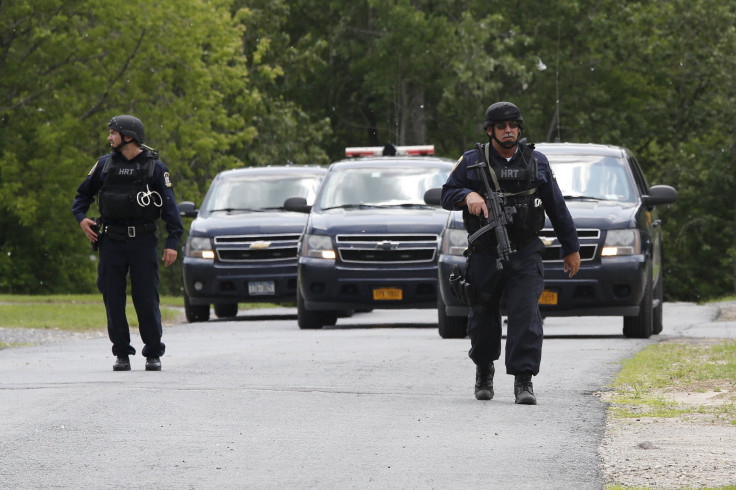 Following their arrests, six more members of the gang were apprehended and charged with racketeering, murder, robberies, narcotics trafficking and firearms offenses, the outlet added.
In a February 7, 2020 release by the United States Attorney's Office for the Eastern District of New York, Latney, also known as "Motis" in the streets, pleaded guilty to charges of racketeering, conspiring to distribute narcotics and participating in the murder of Lacolla.
Latney distributed large quantities of crack cocaine, cocaine and heroin in the Riverhead area for nearly a decade. If sentenced, he could face a maximum sentence of life imprisonment, the release added.
Now, Latney's attorney is pleading the court to move his client from being locked up in the Metropolitan Detention Center in Brooklyn to his mother's house in Riverhead while he waits for his sentencing.
The legal counsel cited Latney's health condition puts him at high risk of contracting COVID-19 and even "assured" Central Islip federal judge Joanna Seybert that his client is not a "flight risk."
One MDC inmate and three at the Metropolitan Correctional Center in Manhattan have tested positive for COVID-19, said the New York Post, citing a data from the Bureau of Prisons.
Checkman's filing on the other hand pointed Latney's claim, alongside another inmate, that 10 prisoners and eight staff members have the virus or are showing signs of the illness.
"It is not a matter of whether the COVID-19 virus will be transmitted to inmates in his unit, but when," wrote lawyer Neil Checkman, the outlet added.
© Copyright IBTimes 2023. All rights reserved.