Lea Michele Clears 'Glee' Fight Rumors With Naya Rivera On 'Late Night With David Letterman' [VIDEO]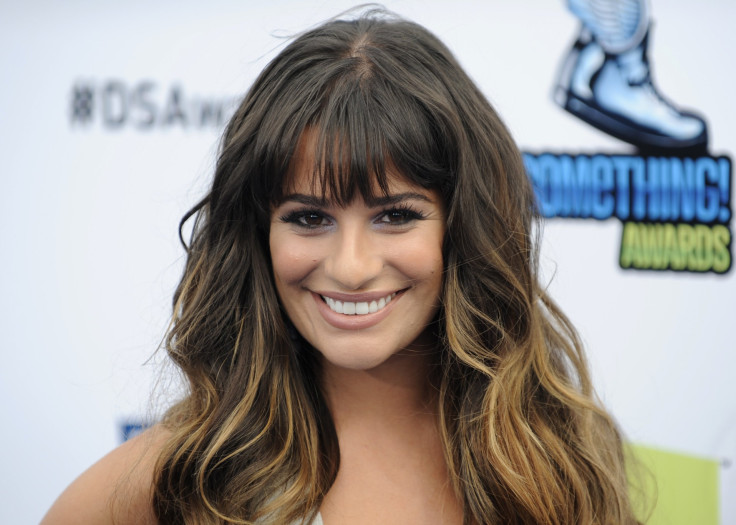 Lea Michele addressed rumors of her fight with co-star Naya Rivera on the set of "Glee," during her appearance on "Late Show with David Letterman" Friday.
Michele denied any "cat fight" with Rivera, and dismissed allegations that her co-star got physical, after Letterman joked that he had heard she punched someone on the set. In late April, reports surfaced that there had been some tension behind the scenes of the Fox musical drama series that led to Rivera exiting the season finale. But sources reportedly claim Rivera was not fired from the show.
"It's really unbelievable the amount of the things that can just be completely made up," Michele told Letterman. "I think the way people like to pit women against each other ... it's really annoying, and it's really sad," she said, calling the rumors "really frustrating."
Michele added: "For me, if there were ever really a cat fight on the show, you'd know about it because I'd get a ring, and I'd put Jell-O in it, and I would make it fun for everyone and it would be super hot."
Earlier this week, series creator Ryan Murphy also denied feud rumors, telling Extra: "I don't think there is a story between Naya and Lea. I always marvel at the things that become headline news that most of the time are completely fabricated. Naya's coming back next year, Lea's coming back next year. Anybody ever in that cast has an open invitation to come back and finish the character they so beautifully started."
Check out the video here:
© Copyright IBTimes 2023. All rights reserved.