Léa Seydoux New Bond Girl? Joins 'Bond 24' As Femme Fatale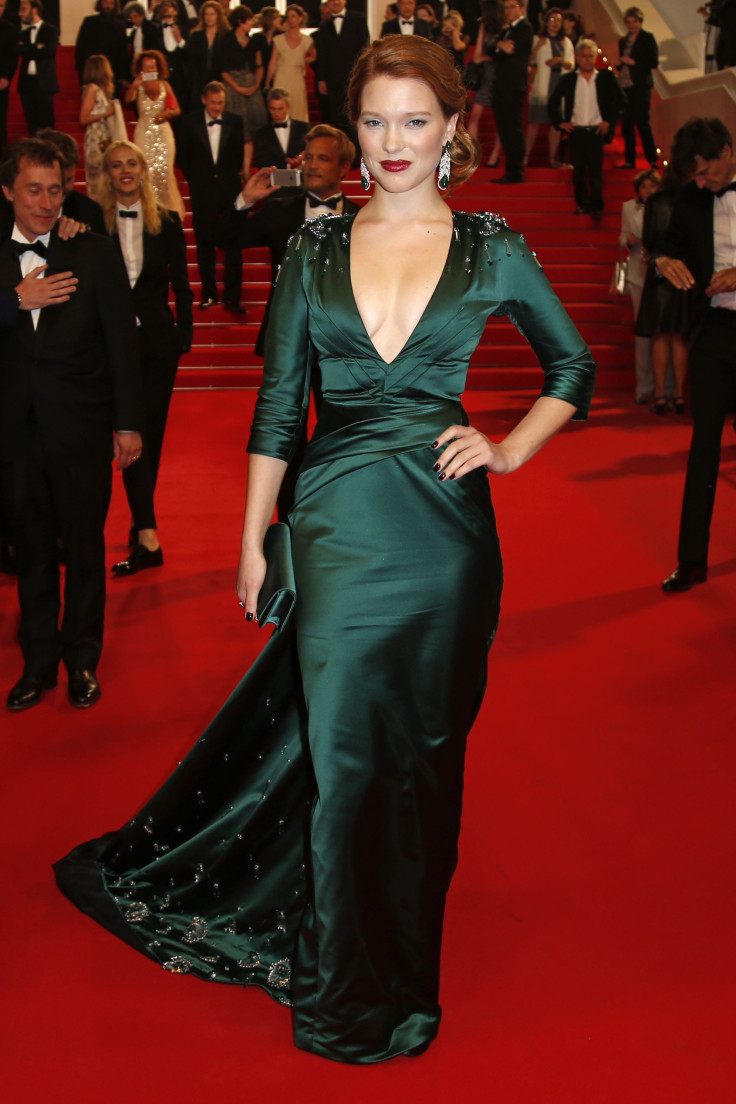 French actress Léa Seydoux, who won the 2013 Cannes Film Festival's Palme d'Or award with her "Blue Is the Warmest Color" co-star Adèle Exarchopoulos, has joined new James Bond film "Bond 24" in a femme fatale role, according to Indie Wire, sparking rumors that she is the new Bond girl.
In 2009, Seydoux was nominated for the César Award for Most Promising Actress for her role in "The Beautiful Person." She has starred in art-house films and blockbusters alike, including Ridley Scott's "Robin Hood," Woody Allen's "Midnight In Paris," Brad Bird's "Mission: Impossible -- Ghost Protocol" as well as a cameo as a maid in Wes Anderson's "The Grand Budapest Hotel."
Seydoux is perhaps best known among cinephiles for her role as Emma in Abdellatif Kechiche's "Blue Is the Warmest Color," a film about two women who fall in love. The film became infamous for its graphic sex scenes and for the unorthodox way Kechiche directed the actresses, often forcing them to shoot the same scene repeatedly until he was satisfied. Seydoux and Exarchopoulos later criticized Kechiche, who also won a Palme d'Or as director, for making them feel like prostitutes during the shooting of their explicit sex scenes, which turned into a marathon 10-day shoot.
Seydoux will join Daniel Craig, Ralph Fiennes, Ben Whishaw and Naomie Harris to read through the script in November, with shooting for "Bond 24" scheduled to begin in December. The film is slated to open in theatres November 2015.
© Copyright IBTimes 2023. All rights reserved.