'League Of Legends' Mobile Version Leaked?
A mobile version of the hit MOBA game "League Of Legends" has been spotted online, potentially leaking the game.
A video recently uploaded to YouTube shows the popular multiplayer online battle arena title "League Of Legends" running on a smartphone. Dot eSports noted that this is the first potential leak ever for the game, and might indicate that it's coming to mobile phones soon.
The video, uploaded on Aug. 26, was posted by a Chinese YouTube account Challenge e-Sports (in Chinese). It had a Chinese title that says "League of Legends mobile game test version film outflow" when translated to English. Watch the video below.
"League Of Legends" players will likely notice many things when they watch the video. It shows the popular map "Summoner's Rift," as well as some of the features normally found in the PC version of the game such as graphics, champions (in-game playable characters) and their respective abilities.
The screen also displays a map on the top-left side, a chatbox beneath that, a health bar at the top revealing the target enemy's life points, and the occasional detail that appears whenever someone (or a turret) slays an enemy champion.
It also reveals a few key details that set it apart from the PC version. There are on-screen buttons used to attack and activate skills and spells, and an on-screen trackpad or joystick that is used when moving. These on-screen controls appear similar to those featured on the "League Of Legends" knock-off "Mobile Legends."
It's coming
Previous reports revealed that "League Of Legends" developer Riot Games is working with its parent company Tencent to bring the popular PC MOBA to mobile. The two companies, despite having tensions over another MOBA title called "Honor of Kings" in China and "Arena Of Valor" in Western shores, agreed to work together to bring the Summoner's Rift to smartphones.
While the two are believed to have been working on the title for over a year, the YouTube video revealed that it's still in the early stages --if the video indeed shows "League Of Legends." One key detail proving that is the lack of turrets protecting a team's Nexus, or "base."
It's unclear as to when will "League Of Legends" be released for mobiles. Riot Games hasn't announced anything about it yet, so it's best to take the "leak" with a grain of salt despite the similarities.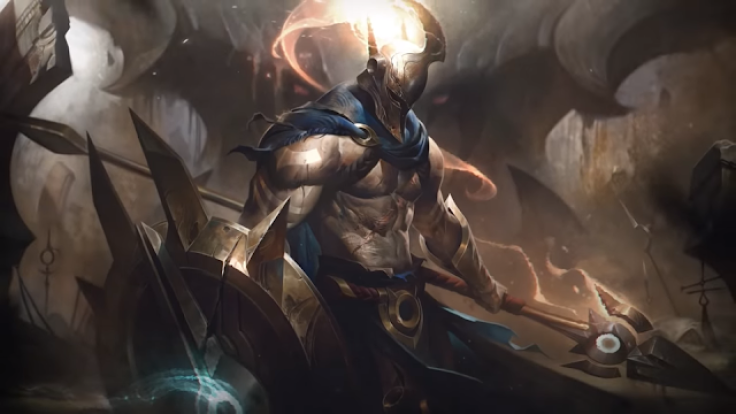 © Copyright IBTimes 2023. All rights reserved.