Leaked Documents Reveal US Federal Health Officials Estimate Over 300,000 Deaths If Social Distancing Is Abandoned
KEY POINTS
Health officials fear 300,000 could die from COVID-19 if social distancing is abandoned
This comes as President Trump and some states plan to reopen their economies soon
This is higher than the initial goal of 100 thousand to 240 thousand deaths put out by the White House
According to documents from the Department of Health and Human Services obtained by The Center for Public Integrity, public health officials estimated in early April that over 300,000 Americans could die from COVID-19 if all social distancing measures are abandoned. When juxtaposed with President Trump's public statements, a split between the White House and its health experts on the expectations for how this crisis will play out is revealed.
During an extraordinary briefing in late March, the White House revealed a chart projecting 100,000 to 240,000 deaths from the coronavirus. President Trump said at the time "This is going to be one of the roughest two or three weeks we've ever had in our country. We're going to lose thousands of people."
He continued, seemingly projecting a goal for the White House's efforts by saying "So you're talking about 2.2 million deaths, 2.2 million people from this. And so if we could hold that down, as we're saying, to 100,000. It's a horrible number, maybe even less — but to 100,000. So we have between 100,000 and 200,000, and we altogether have done a very good job."
The 2.2 million American deaths were based on a March 16 projection from the United Kingdom's Imperial College COVID-19 team assuming absolutely no mitigation efforts to stem the spread of the virus. Expansive efforts to stop the spread of the virus have been launched by governments across the country, so that figure is far less accurate now, but the basic point communicated by the study that lower mitigation efforts lead to higher death rates still holds relevance according to health experts.
Dr. Anthony Fauci, the White House's top infectious disease expert, said last week that "I believe we are going to see a downturn in that, and it looks more like the 60,000 than the '100,000 to 200,000; projected fatalities." Echoing the message hidden in the U.K.'s Imperial College study, Fauci continued, "but having said that, we better be careful that we don't say: 'OK, we're doing so well we could pull back.'"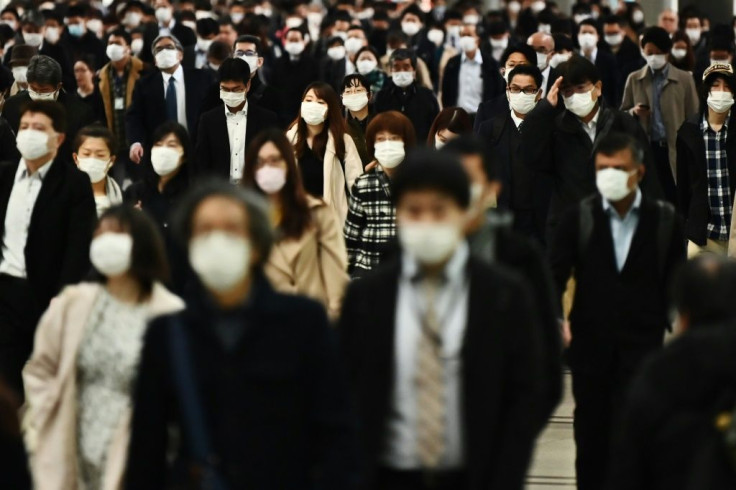 In three separate tweets last week, President Trump wrote that Michigan, Virginia and Minnesota should be "liberate[d]," as protests took place outside those three Democratic governor's offices. Dr. Fauci warned that the protests would "backfire" and reopening the economy without adequate testing could lead to another outbreak and would force another shutdown.
Dr. Robert Redfield, the director of the Centers for Disease Control and Prevention, also spoke about the need to carefully reopen the United States in order to mitigate the spread of the virus as the country attempts to return to normal economic activity.
The White House released a plan to reopen America last week, and states like Georgia have announced plans to relax social distancing measures soon. While few experts can state with confidence how this unprecedented situation will play out as economies reopen, the need to be very deliberate and incredibly cautious is endorsed by health experts around the world, and the consequences of failure are supremely harrowing.
The figure of 300,000 deaths projected by federal health officials in these leaked documents if social distancing is abandoned is doubted by "four of seven experts interviewed by The Center for Public Integrity [who] said certain assumptions in the documents, such as how deadly the virus is, are too rosy."
© Copyright IBTimes 2023. All rights reserved.