Legal Marijuana Growers Are Moving From Warehouse To Greenhouse, And Technology Firms Are Capitalizing On The Shift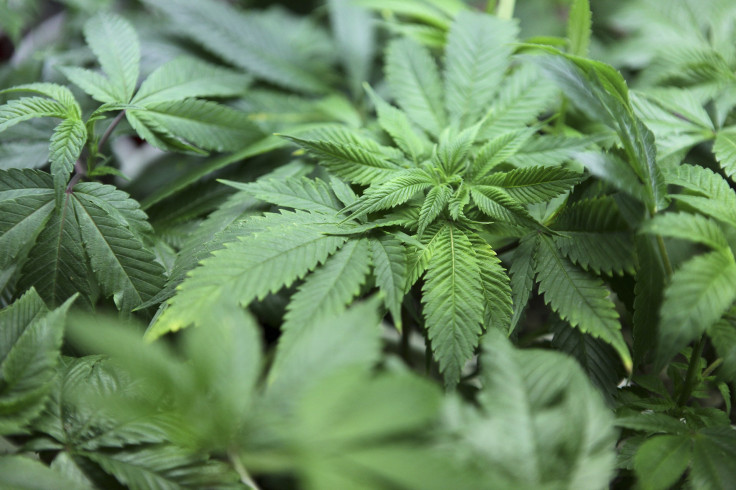 During the past two decades, the Ambient Water Corp. has used its clean-water technology in everything from fracking operations in shale-rich states to household drinking supplies in the Middle East. Now, the company is expanding its reach to a new but rapidly growing sector: legal marijuana.
CEO Keith White said the firm based in Spokane, Washington, is developing highly efficient greenhouses that will enable cannabis growers to produce bigger, better plants. Ambient Water's core technology -- capturing moisture in the air and turning it into purified water -- will be used to continuously replenish crops and adjust humidity levels. Cooling, heating and ventilation systems will keep the leafy greens at ideal temperatures while preventing harmful mildew and disease.
"As the industry becomes more commercialized over the next several years, growers are looking to get out of the typical warehouse-grow operations," White said by phone. For technology companies and their investors, the migration from dank basements to industrialized greenhouses offers an enticing way to capitalize on the legal pot boom, he said.
The U.S. market for legal cannabis jumped 74 percent in 2014 year over year, to $2.7 billion from $1.5 billion, according to the ArcView Group, a cannabis-industry research firm in Oakland, California. Analysts project the market could grow more than fourfold to $11 billion in the next five years, assuming more states soften their stance on marijuana.
At present, recreational-marijuana sales are legal in only three states: Alaska, Colorado and Washington. However, Oregon will soon join them, with voters passing a legalization referendum last year that will allow recreational sales July 1. Twenty-three states have legalized medical weed, while handfuls of municipalities have decriminalized the possession of pot. In the District of Columbia, recreational-marijuana use is legal, but sales are still banned. A North Carolina lawmaker recently proposed a bill to legalize medical marijuana in that state as well.
Yet, at the federal level, growing, selling and using marijuana is illegal across the board.
The mismatch between federal law and state laws has kept many large investment firms and equipment manufacturers from dealing in the marijuana space. "Many companies that could provide products and services to the sector are saying, 'I'm not ready to check into it yet,'" said David Traylor, chief business officer of Surna Inc., headquartered in Boulder, Colorado. The company develops water-chilled climate-control systems and water-saving technology for indoor cannabis cultivation.
The hesitation of older and larger businesses, however, has created an opportunity for newer and smaller players, Traylor said. "If we targeted our products for use in data centers or in homes, we'd be competing with the huge behemoths," he said. "Our focus right now is on cannabis, which provides a much bigger playing field."
While the modern greenhouse has existed for centuries, companies such as Ambient Water and Surna say current designs are inefficient for growing cannabis. For example, in a conventional glass structure, vents are opened when temperatures get too high, allowing moisture and precious carbon dioxide to escape through the hatches. Cannabis plants thrive most when the humidity levels are at 70 percent during their growing phase and at 40 percent during their flowering phase -- a precise balance that's difficult to control when vents are opened.
Ambient Water is building its first facility for medical marijuana in Washington this spring. White didn't disclose the price of the project, but he did say a small-scale greenhouse using the company's technologies could cost about $300,000. But a larger version currently in the works for commercial food production might end up costing $80 million. Costs depend on square footage, location (a greenhouse in the desert has to work harder than one in an Oregon forest, for instance) and a host of add-on technologies and systems. "There's no magic number," White said.
To build the cannabis houses, Ambient Water is partnering with BW Global Structures Inc., which employs a polycarbonate panel in its greenhouses instead of the glass used in traditional structures. Based in Abbotsford, British Columbia, the company applies a unique technology that diffuses the "photosynthetically active radiation" in a greenhouse, so that more of each plant is exposed to the light, increasing both the yield and quality of the cannabis.
An earlier test of the technology with a Texas tomato grower found that this light technology helped increase the yield of market-grade tomatoes by as much as 60 percent compared with the previous year, said Timothy Kendrick, BW Global's president and chief designer. Tomatoes and cannabis are similar crops in terms of physiology and in the way they are grown, so the firm's success with tomatoes and other food crops helped put it on the radar for marijuana production, Kendrick said. He added, "This [cannabis] space is not something we sought out."
Even so, the Canadian company is also developing research and distribution software to deploy in the sector. The program tracks the plants' genetic strains and combines it with climatic data during all stages of production -- from growth to flowering to drying to distribution -- so that growers can understand which greenhouse conditions can generate certain levels of tetrahydrocannabinol, or THC, the primary psychoactive component of marijuana, and other cannabinoid compounds.
"It's not just the plant's genetic strain that determines the ratios of the compounds. It's the way you take the plant through its growth cycle using the controlled growing environment," Kendrick said. By mining these data, pharmaceutical companies and academic groups can determine how to isolate particular batches to replicate the results. "They can look back at what happened to the plant and say, 'That's what we're looking for,'" he said.
White said Ambient Water's investors haven't flinched at the company's entry into the legal marijuana market. "We haven't had any negative feedback," he said. "Investors and the public in general are accepting this as a viable business, and the medical aspect of things has really opened to door for public acceptance. ... Also, the perspective at the state level [is changing]. They're regulating the industry as a tax base."
In contrast, Surna's Traylor said he believes many investors are still reluctant to back cannabis-related projects, given the industry's legal dilemmas. Derwin Wallace, founder of the Cannabis Investors Webcast platform, suggested marijuana growers themselves might be the reason for hesitation.
"Some of these [growers] ... are not really skilled enough to run a publicly traded company," said Wallace, who launched the online conference platform in Atlanta six months ago. "Another major problem in the cannabis industry is inadequate management teams: They're not experienced enough."
Still, he said, investor interest in cannabis-related ventures is only rising. His March 12 Web conference -- featuring both Ambient Water and Surna -- drew more than a thousand viewers, and companies are paying his company to present on the platform. "Everybody is calling now," Wallace said.
© Copyright IBTimes 2022. All rights reserved.
FOLLOW MORE IBT NEWS ON THE BELOW CHANNELS