Marijuana Startups Strike Gold With Legal Weed, The Fastest Growing US Industry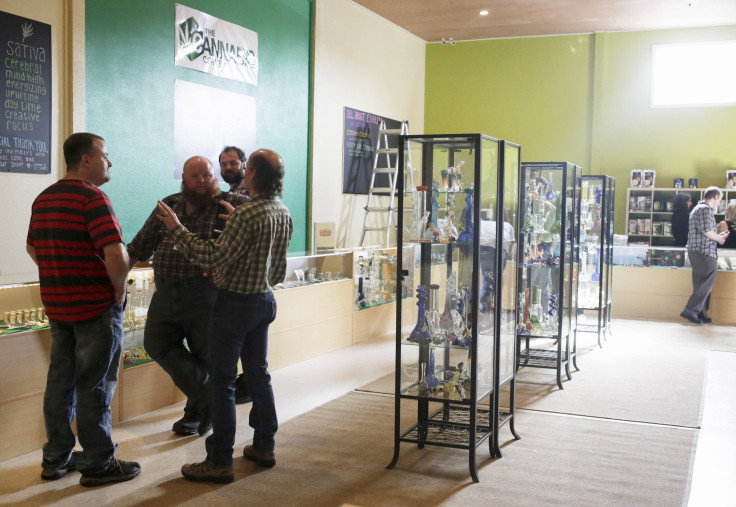 Entrepreneurs in the legal weed industry are seeing green not just in their products, but in their profits. Startup companies selling everything from portable smoking devices like vaporizer pens to more efficient watering systems and state-of-the-art LED lighting panels for growers are proving that there's money to be made in legal weed.
"Under full legalization, this could be a $36 billion industry," Troy Dayton, chief executive of ArcView Group, a San Francisco-based investment and research firm focused on the cannabis industry, told CNN Money. Most people opening legal marijuana businesses aren't becoming growers -- that requires a special skillset. "It's like with the Gold Rush. It's a great time to be selling picks and shovels, instead," Dayton said.
The pot market in 2014 grew to a $2.7 billion industry, a 74 percent jump from the year before, making it the fastest-growing industry in the U.S. Market experts believe the industry could top $3.5 billion this year. Several marijuana companies in Colorado and Washington, the first states to open retail pot shops, have gone public, albeit through over-the-counter trading, or "unlisted stock," rather than on stock exchanges. Pot stocks were up 147 percent in 2014, according to Forbes, although some companies were forced to suspend trading by the U.S. Securities and Exchange Commission over potential illegal activity.
For some U.S. entrepreneurs, legal weed represents an untapped market with seemingly endless opportunity. In addition to the four states where recreational weed is now legal -- Alaska, Colorado, Oregon and Washington -- cannabis legalization experts predict 14 more states will legalize weed over the next five years, according to the Huffington Post. Twenty-three states currently allow medical marijuana sales.
In 2013, more than 1.5 million consumers purchased legal marijuana from a medical or recreational dispensary, according to a report from ArcView. Five states have marijuana markets worth more than $100 million. Analysts expect the markets in Alaska and Oregon, which legalized recreational marijuana use in November, to add a combined $275 million in retail pot sales to the industry after their first year.
"As soon as it became legal, we knew our products would be a great fit for the industry. And it's a new area to increase our sales," Sunny Schneider-Christensen, a spokeswoman for Vaportek, which makes machines to control odors in hospitals but has recently been working with the marijuana industry, told CNN Money. The company has modified its systems to work in cannabis growing facilities.
© Copyright IBTimes 2023. All rights reserved.